Last Updated on December 30, 2020
Now is a better time than ever to use content and your personality to build a following. More and more people online become influencers to spread their messages and help people, often attracting marketing deals along the way. However, in order to grow as a social media influencer, you'll have to work consistently and do things the right way. Let's go over where to start social media marketing and go from an ordinary user to a trusted influencer.
Outline and Find Your Audience
Followers are the main asset social media influencers have. These are the people who like them and their content. The worst mistake budding influencers can make in the beginning is to assume their content is for everyone. All brands have a target audience, and influencers are no exception. For example, a mommy blogger will have an audience of mostly parents, especially young mothers of children under 10.
Related: How do I sign up as an Influencer?
Apart from outlining the demographics that fit your personal brand (as an influencer), it's also vital that you learn as much as you can about these ideal followers. Going beyond simple stats such as age, gender, job, and education, study these people on social media. Consider questions like:
What are their interests?
What frustrations or common challenges do they have?
What do they use social media for? News, entertainment, etc.
Finally, the last step after discovering and detailing your ideal audience is finding where they hang out. While most influencers rely on multiple social media profiles for expanded reach, there's no real reason to spread yourself thin by using all of them. Choosing the right social media platforms based on your audience will prove more efficient. For example, Instagram is great for lifestyle experts, artists, and photographers, while services such as Snapchat are appealing to a young adult crowd.
Create Valuable Content Ideas
Once you've created this in-depth outline of your target audience, you'll never be at a loss for content ideas. When influencers don't have a good idea of who their audiences are, it's easy for them to flounder and try too many different things. This, in turn, makes it hard for the people who see their content to get a solid impression of them. But how do you actually create content that your audience will love?
The key to great content is that you serve a relevant need and give value. For example, imagine a business that sells waterproof cell phone cases creates content about what to do if you think your phone is water-damaged. This content serves an obvious need by solving a problem the company's audience is likely to have.
As an influencer, your content most likely is your product, so make sure any idea is based not on promoting yourself, but rather on providing value. A survivalist blogger could offer expert tips on how to start a fire without matches, edible plants throughout the local area, and other things that establish credibility and make people glad to have found that influencer. What can you offer on social media that will make people glad to have found you?
Create a Backlog and Schedule
When it comes to being liked and trusted as an influencer, quality content holds priority over quantity. That said, frequent and consistent posting is still useful when starting out. Consistency will show your commitment and keep you fresh in people's minds.
Related: How do I boost my profile strength?
However, it can be challenging to come up with something to post on each of your channels every day, or even a few times a week, on the spot. This is why creating a calendar of scheduled content is extremely helpful. By saving up several months of content in advance, you can keep making new content gradually with far less pressure.
Scheduling a backlog also leaves more room for you to improvise when necessary, such as making time-sensitive content about a trending topic. Participating in a trend or relevant event that lots of people are talking about can spike your views and get you more followers, so consider creating a backlog and scheduling your work for that reason alone. If, on the other hand, you're always pressured to make the next post with nothing scheduled ahead of time, making time-sensitive content will seem too difficult.
Social media marketing matters, and becoming an influencer is the best way to utilize this marketing angle for attention, credibility, fame, and profit. Remember that once you're off to a good start as an influencer, you can make deals with brands your audience will love. Try out Intellifluence if you'd like an easy system to search for brands. You'll also be available for brands to find and approach you with offers, all without messy outreach through email. Intellifluence is a must for influencers who want to grow their brands and popularity as soon as possible.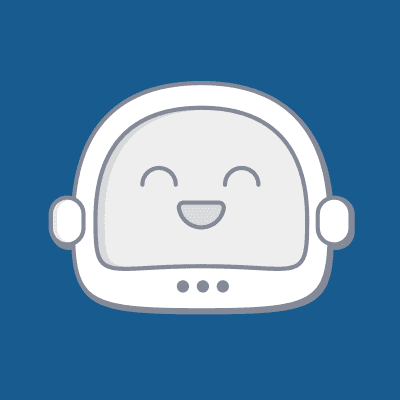 SallyBot is committed to helping users get the most out of Intellifluence. By helping brands create campaigns, providing unparalleled customer service and offering useful advice, nothing makes SallyBot happier than hearing she is liked… Really, really liked.