Last Updated on June 8, 2020
Social media has changed how people communicate, connect with others, and convey information. It has created celebrities in the form of influencers and content creators while also bringing the world countless memes and animal videos. Despite the humor and baby photos found across the social web, social media still plays an important role in the business world and can have a significant impact on your brand. Let's explore why social media marketing matters and how you can use this promotional tool to grow your business and improve your brand perception.
The Vast Majority of People are on Social Media
Social media is an essential tool for communicating with your potential customers. According to Pew Research, roughly 68 percent of adults in 2018 use Facebook. Furthermore, 35 percent use Instagram, 27 percent use Snapchat, and 25 percent use Twitter.
Not only are social media channels popular for users to join, they are also used daily. Almost three-quarters of the people who have Facebook accounts check them daily — if not multiple times per day. Imagine being able to reach more than half of your target market multiple times per day. Well, social media gives you that power.
Brands that avoid social media marketing are avoiding their customers. There are plenty of niche groups for people with specific interests and opportunities for both B2B and B2C brands. People are already congregating on social media, and aren't afraid to leave your brand behind if you won't join them.
Social Media Makes It Easy to Spread Your Message
To address the question of why social media marketing is important, you also have to consider the nature of the content that people post. If one customer shares your content or posts about your brand with their friends, your brand could be seen by dozens, if not hundreds, of people. This gives you exposure that you otherwise would never have. You can reach new people who have never heard of your brand or reinforce your message to those who have.
Now imagine if a dozen of your fans shared your content. The possibilities to reach new people compound, and suddenly there are hundreds of people seeing your message who never would have before.
Whereas strategies like email marketing mean your message only reaches people who are familiar with your brand, social media offers room for growth so you can generate new leads and grow your business with a fresh customer base.
It is Highly Trusted
Social media taps into word-of-mouth marketing, which is why so many people turn to it for recommendations. This is why social media marketing matters. When your customers need advice or recommendations, they turn to their friends — who happen to be on social media. According to BrightLocal, 88 percent of consumers place the highest level of trust in recommendations from people they know.
This level of trust is also placed on influencers. People trust influencers like YouTube personalities, bloggers, celebrities, and other public figures in the same way they trust their friends. When an influencer offers advice or promotes a product or event, people listen.
Influencer marketing has grown into a popular tool for brands to get their message out. Services such as Intellifluence pair brands with influencers who are relevant for their industry and already have experience using their products.
It is the Latest Customer Service Platform
Even if you don't want your brand to use social media as a marketing tool to expand your message, brands need to have a social presence to offer customer service support. According to Cooler Insights, almost 90 percent of social media users rely on their social channels to communicate with brands and 65 percent expect companies to offer customer service on social media.
If your brand is inactive on social media or doesn't respond to customer queries, you could lose sales. A poor customer response time can increase churn by 15 percent, and 30 percent of customers have gone to a competing brand when another doesn't respond on social media. If you care about your bottom line, then you should care about social media.
Social media customer service is also part of your marketing process. When potential customers see that your brand is responsive and fair in the face of customer complaints, then they will be more likely to trust your brand and give you their business. A bad customer experience can turn into future business from others if your company handles it well.
Brands can take advantage of social media by going where their customers are and creating discussions that drive engagement, traffic, and sales. After all, why use social media marketing if you're not going to take advantage of influencer collaboration and other promotional tools to boost your brand. The vast majority of brands have already figured out the value that social media provides — isn't it time that your company benefited from this marketing tactic as well?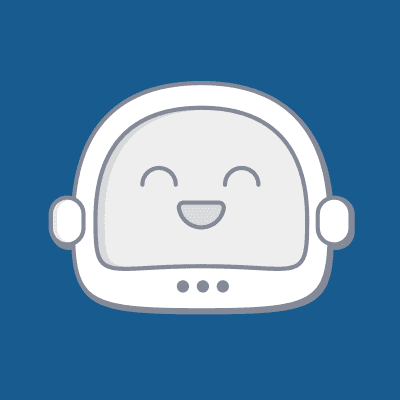 SallyBot is committed to helping users get the most out of Intellifluence. By helping brands create campaigns, providing unparalleled customer service and offering useful advice, nothing makes SallyBot happier than hearing she is liked… Really, really liked.