Last Updated on December 15, 2020
Modern brands need to follow their customers and connect with them on their desired platforms. In the Internet era, that strategy involves connecting with customers on social media. Maintaining an updated Facebook and Twitter presence — along with other channels such as Instagram, LinkedIn, and Snapchat, if they fit — is essential for communicating with customers, promoting company news, and growing your audience.
Social media is also a valuable marketing tool. With the right strategy, you can get people talking about your brand and drive them to your social channels or your website. Discover how to use social media marketing and how to tap into its capabilities.
What Is Social Media Marketing?
The definition of social media marketing relates to the process of driving traffic or attention to your brand through social media promotion. It can either happen organically or grow through paid promotions — namely sponsored ads on social platforms or promoted posts with social media influencers. Many brands choose to rely on an influencer marketing platform to conduct their campaigns.
It's no surprise that social media marketing is often at the top of the list for most companies and their brand goals. With a total world population of 7.47 billion people, Internet users number 3.77 billion with 2.79 billion social media users. Thirty-seven percent of the world's population is using some type of channel. It's highly likely that at least some of your target audience prefers to be reached through this medium.
How to Use It
Understanding the definition is one step, but knowing how to use social media for marketing is another. Many brands have two options when they launch their strategy: broadcast marketing, where they promote the brand and talk about their services through paid and organic posts, and digital influencer marketing, where they promote their brand through others.
Digital influencers are people with varying follower counts and engagement rates on social media channels but all have one thing in common: people rely on them for advice on what to buy. People tend to gravitate toward social media influencers to see what they are up to and react to their posts. For example, Kim Kardashian's followers like her swimsuit posts and then often buy the weight-loss products she promotes. Similarly, you may follow your local mayor and make note of the new businesses he or she visits. Digital influencers can operate on a large or small scale, but they need to command the attention of an audience and be able to call them to action. You may be interested in dogs, so it's only natural that you would be drawn to a top pet influencer.
Why Are Digital Influencers Effective?
You'll find a good reason for tapping into digital influencers in your business strategy: People don't like connecting with brands. In fact, 96 percent of people who mention brands don't actually follow the brand pages of the companies they talk about. They will complain about a flight delay, but they won't follow the airline or the airport. They will post about a restaurant, but won't follow it for updates. Consumers prefer following other people —influencers — over following brands.
If you're trying to grow your online presence in this area, you may have a harder time convincing people to follow your brand than convincing them to take a celebrity's advice and give your business a try.
How Can You Effectively Use Social Media Marketing?
While social media marketing may seem like a home-run strategy for your brand, you have to be strategic in how you plan to find and work with influencers. Below are a few steps that most brands can follow as they develop their influencer marketing plan to increase their chances of success:
Set clear brand goals for your campaign. Do you want customers to engage with your brand or website? Do you want them to make a purchase? The answers to these questions will make it easier to set realistic ROI goals.
Connect with influencers who care about your industry. Athletes may not know about your brand, which makes their input irrelevant. Find people who actually need your products or services.
Test different influencer strategies to learn what works for you. Promoted posts may work for one brand, but not for others.
Follow the specific channels that your customers use. If you have high engagement rates on Facebook, then you may not need a strong Twitter presence.
These golden rules are ones that brands can follow as they explore this type of promotion. They can help you save money and time spent making rookie mistakes that can hurt your brand's marketing efforts.
Test It for Your Brand
If you feel like you can't connect with your target audience or have a hard time finding new people to try your products, consider testing with digital influencers using a trusted platform such as Intellifluence. You don't need a large budget to hire A-list celebrities to promote your brand. You can connect with local influencers and niche influencers within your industry who can have a large impact on your audience and brand.
With the right influencer marketing tools and strategy, you can drive traffic to your social channels and website as you turn audience members into long-term customers of your company.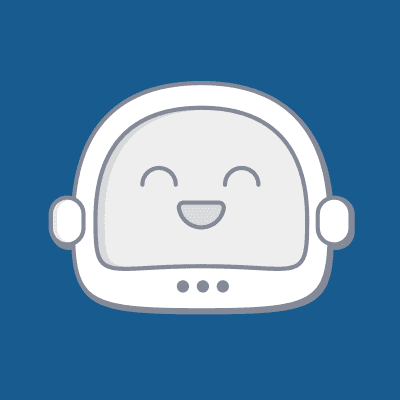 SallyBot is committed to helping users get the most out of Intellifluence. By helping brands create campaigns, providing unparalleled customer service and offering useful advice, nothing makes SallyBot happier than hearing she is liked… Really, really liked.