Combined audience of all Intellifluence Pets Influencers (and growing on a daily basis)
Pawsibly The Best Influencer Platform Out There
Ok, no more pet puns (that would be a faux-paw). Intellifluence enables pet brands to connect with the most trusted pet influencers available. The results speak for themselves, so we invite you to join our network and create your first campaign (it only takes a few minutes)! We're confident that it won't take long for you to see the value in our platform as our low subscription rates free up funds for you to invest in your business. We have tens of thousands of committed influencers all over the world who love pets, so why not get started today and see how Intellifluence can transform your pet business?
*Audience reach totals subject to change. Industry stats provided by Washington Post, American Pet Products and themotherhood.com.
Travel Influencers For (Almost) Everywhere In The World
Our Influencer network is comprised of reputable peer-level travelers spanning the globe. No matter where (or what) you are looking to promote, chances are we've got you covered. From luxury travel Influencers to the rugged, adventurous type – you don't have to look any further to find the best way to connect with social travel Influeners.
*Audience reach totals subject to change. Industry stats provided by TrekkSoft.
Join our network of brands that use Intellifluence to find the best pets Influencers…
of households in the U.S. own at least one pet
of social media users report pictures of their pets garner a higher engagement rate
estimated U.S. pet industry expenditures for 2018
Pets Influencer Spotlight
Team up with the best
Our Influencers will work hard to help you sell your work. Check out our top Influencers who are waiting to hear from you!
Three Steps To Better Marketing: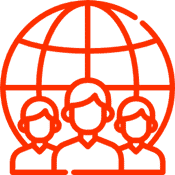 Find the Right Candidates
Post public offers to the Marketplace or use our Influencer Discover tool to find dedicated pets Influencers

Share your product or service
Upon coming to an agreement, send your product or service to the influencer to review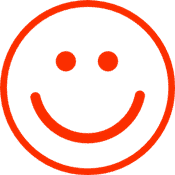 Build the awareness you're seeking
Sit back and watch the like, retweets and comments come rolling in!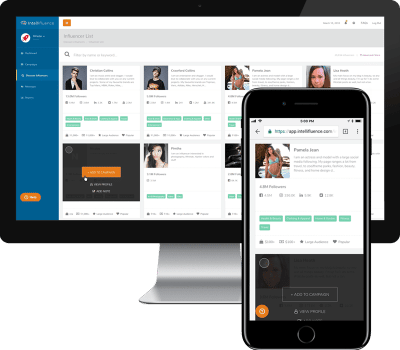 What Are You Waiting For?
If you have questions, we don't blame you. There are certainly a lot of influencer marketing platforms out there, but none like ours. Instead of charging exorbitant rates and providing a complicated system, we built an affordable and simple (yet powerful) platform that is tailored to pet brands. Please book a free demo with one of our friendly team members if you would like to see our service in action. We'll answer any questions you have and help you get up and running!
Are You An Influencer Who Loves Pets?
You love pets and so do we! Join our network for free and collaborate with pet brands that offer great products and services! Getting rewarded just for doing what you love? It doesn't get sweeter than that…
Manage multiple Influencers? Join as a Talent Manager here