Last Updated on December 14, 2020
As your social media presence starts to grow as an influencer, so will the pressure to come up with high-quality content on a regular basis. You will need to balance organic content with promoted posts, make sure all of your clients get the exposure they need, and look for opportunities to maximize sales. In short, you need to get organized.
A social media content calendar is a tool that can help you save time, plan your posts, and grow your sales as an influencer. Follow these six steps to create yours and get a clear idea about what you're sharing this month.
Balance Organic Content and Promoted Posts
Managing an influencer campaign is a delicate balance between organic and promoted posts. While people likely follow you because of your recommendations, they also enjoy your personality and want to see organic content to understand what you really like.
According to research by Forrester, 26 percent of teens think Facebook has too many ads, compared with 11 percent thinking that about Instagram. Social media companies work to maintain a delicately balanced algorithm to make sure users aren't overwhelmed. If you post too many promoted posts (on top of ads already in user feeds), you can alienate your fans.
Try to slowly increase your weekly promoted posts to make sure they don't adversely affect your level of influence.
Place Competitors Far From Each Other
Now that you are an influencer, you are also a client manager. If you post four promoted posts per week, you need to make sure those brands aren't competitors and don't clash with one another. For example, a fitness influencer might promote Nike running shoes one day and then organic protein shakes the next. These two brands complement each other. You would never see a credible influencer promoting Nike running shoes one day and then Adidas running shoes the next.
A social media calendar can help you see your promotions plan to make sure your posts complement one another instead of competing.
Look Out for Holidays That Overshadow Promotions
As you develop a content calendar for social media, you can start to get an idea of which holidays and seasons will distract from your promotions. For example, if the 4th of July falls on a Wednesday (like it did this year), you may see lower traffic and engagement levels that whole week, as some people take the first half of the week off while others take off the last half. In this case, it may be better to move your promoted posts to other weeks in July.
We all think we remember holidays like Labor Day or important days like Election Day, but without careful planning, you could schedule a post at that time that falls flat.
Test Different Content on Different Days
A social media content calendar can help you avoid roadblocks like unplanned holidays, but it can also help you optimize your influencer campaign. Consider testing different content types and messages on various days to see how they perform. For example, Hubspot reports that Saturdays and Sundays have higher engagement rates on Facebook, and people seem happier on Fridays. You might avoid placing promoted posts on Mondays if you want higher traffic numbers, and move the content to Friday instead.
While there are some national trends that highlight your best days for sharing content, every blog is different. Running these tests on a small scale can help you get to know your audiences.
Plan Content Ahead of Time
A content calendar will give you the freedom to plan, write, and schedule your content ahead of time. Whether you post your updates manually or use a social scheduling tool, a content calendar can help you draft all of the posts you need over the next week or month.
Instead of spending 10–20 minutes per day writing content and scheduling a post, you can spend a few hours creating content and placing it in your queue for the coming weeks. Then you can spend the rest of your time responding to comments, connecting with other influencers, and building fan relationships — all of which will increase your traffic and sales.
Influencer marketers work hard to build up their social bases, but you can work smarter with a little planning.
Select Which Posts You Want to Promote
Your content calendar can also help you manage your paid promotions budget. You can spread your budget evenly across the month, or choose a few hard-hitting posts that you want to give some added exposure. This can help you get the most bang for your buck when audiences react to the posts that you strategically selected to boost. (This will also explain jumps in traffic when you look back over the month or year.)
A social media calendar keeps you organized, saves time, and helps you maximize traffic and sales. After a few months (or even weeks) of organizing your account, you'll probably wonder how you ever survived without one!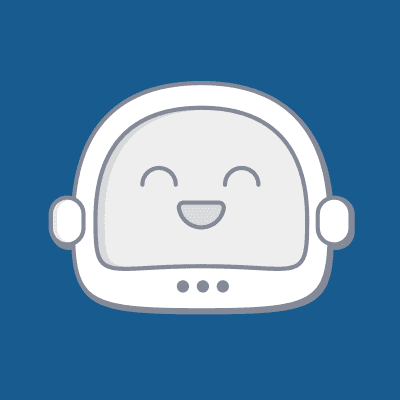 SallyBot is committed to helping users get the most out of Intellifluence. By helping brands create campaigns, providing unparalleled customer service and offering useful advice, nothing makes SallyBot happier than hearing she is liked… Really, really liked.