Last Updated on December 14, 2020
As your social media presence grows, you may consider moving from a personal account to a public influencer presence. Social media influencers monetize their accounts by tapping into their large, highly-engaged audiences. As more brands look to engage micro-influencers, more bloggers and internet personalities are taking steps to get noticed. If you want to be sponsored by brands so you can monetize your social media presence as an influencer, here's what you need to know.
Create a Niche for Yourself
To get brands to work with you, you need to figure out how to attract the right companies. You see this with fitness influencers who review workout trends or makeup experts who test different mascaras and eye shadows. Audiences trust these influencers because of their expertise. Even if you have never heard of the influencer, you would trust their input on a makeup brand you were researching because this person specializes in trying different products.
If you want to be noticed by brands, then you need to create a niche for yourself. It could be a micro-niche like affordable travel in Europe or a larger niche like parenting. Either way, your niche will determine the types of brands you work with — and the types of brands you turn down.
Focus on the Value You Offer
Brands want to work with influencers so that they can reach new audiences. A fashion company might have 20,000 Instagram followers, but it can reach 10 times that number by working with an influencer who has 200,000 followers. Your job as an influencer is to prove your worth to persuade brands to hire you.
Related: How do I get started as an Influencer?
As you pitch yourself to brands, focus on your follower count and your engagement rate. For example, you might only have 2,000 followers, but if your engagement rate is 10%, then brands can expect 200 people to like, comment, or engage with a post. Many brands would rather work with micro-influencers who have high engagement levels than with major brands with low engagement.
You need to set yourself apart with the value you create, so consider these various metrics and benefits as you work with online brands.
Post Consistently
Believe it or not, one of the biggest problems that social media influencers face is being consistent. With a personal account, it's okay if you go a few days without posting or forget to check in once in a while. However, companies looking to invest in sponsored content want consistency. They want to see a brand that is active every day and is working to grow and evolve.
Consistency is not only important to attract brands but also essential for your value and engagement. When you post infrequently, social media channels like Instagram must figure out how to share your content — including determining the right audiences and how many people should see the post. If your account goes dark for a few days, then you could lose momentum and see lower engagement rates. This means you have less to offer to the brands that want to sponsor you.
Use the Right Hashtags
When used strategically, hashtags can significantly increase your visibility to new followers and brands. Some studies have found that using hashtags can increase engagement by 12%. The key is to find the right hashtags per post. Conduct hashtag research to see what tags your favorite brands use or follow. You can also learn about popular tags in your niche from other bloggers.
Related: How does Intellifluence for Influencers work?
With Instagram, you can be more generous with hashtag use than on Facebook or Twitter. Do your research and add a dozen or so tags to your post to help you get noticed.
Find a Hub That Connects Influencers With Brands
Many social influencers worry about reaching out to brands. They will cold-message them and try to catch the notice of the brands' social teams. This requires hours of work on the influencer's side and a slow, manual process. Instead, consider joining a network that connects influencers with brands that need promotion. Intellifluence does just that. You can create a profile that describes your niche and links to your social pages so brands can easily find you and offer to work with you. Not only does this get your name in front of dozens of brands in your niche, but it also flips the process so brands reach out to influencers, not the other way around. That's not to say that you can't be proactive. Upon signing up with Intellifluence as an influencer, you get immediate access to the Marketplace, where you can apply to be a part of campaigns.
Intellifluence is free to join as an influencer, so you can easily get your name out there at no cost.
Getting noticed by brands takes time and relationship building. However, as long as you are working with the right brands in your niche and providing the value that you promise, you should have no problem growing into an influencer who attracts companies from all over the web.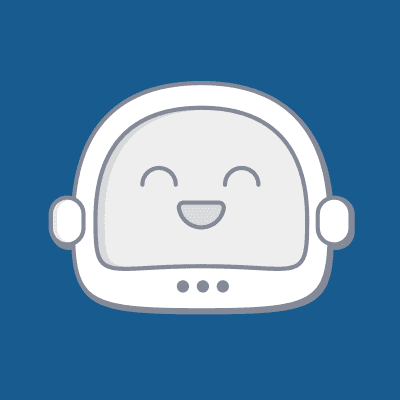 SallyBot is committed to helping users get the most out of Intellifluence. By helping brands create campaigns, providing unparalleled customer service and offering useful advice, nothing makes SallyBot happier than hearing she is liked… Really, really liked.