Last Updated on December 30, 2020
The influencer marketing industry is becoming increasingly competitive as more people work to grow their followings and get noticed by the brands they love. From reality show stars to YouTube celebrities, it can sometimes feel like you're up against some of the biggest names in Hollywood.
Fortunately, most brands are looking for peer-level influencers to promote their products. These micro-influencers might only have a few thousand followers, but people listen to them when they suggest certain products or ideas. You can make your brand stand out as one of these influencers. Here is how you can attract businesses looking for influencers to start landing sponsorship opportunities.
Believe it or not, the number of followers you have isn't the biggest thing companies focus on when they work with influencers. This is because there are so many ways you can add fake followers or connect with followers outside of your niche. It's easy to quickly get thousands of followers — most of whom don't know who you are or care about what you do.
Instead, smart brands will look at your engagement rate. What percentage of your fans like, comment on, or share your posts? Are the comments high quality, and do they contribute to the discussion? These quality encounters are worth so much more than a vast number of silent followers.
2. Consistent Branding
How you present yourself on social media says everything about your brand — and your likelihood of recruiting brands to sponsor you. Companies want to see that you have built a brand for yourself with consistent image types, colors, copy, and hashtag use. This shows that you have carefully thought of how you present yourself online and work hard to stand apart from the crowd.
This clear branding also gives brands an idea for what the paid post will look like if they decide to hire you as an influencer. They can see how their products will be presented and make sure that it matches their own promotional goals.
3. Follower Demographics
Companies looking for influencers in a certain niche want to make sure that the followers you connect with match the audiences they want to reach. For example, a toddler-focused toy brand will likely find influencers who are new moms or who run parenting blogs. Their followers will likely have small children who may want the company's toys. It doesn't make sense for that toy company to reach out to teen bloggers or childless women who have no need for their products.
As an influencer, you don't want to try to "stuff a round peg into a square hole," meaning you don't want to work with brands that aren't a good fit for your audience. The best relationships are the ones where you already use the products (or similar products) on a daily basis and can vouch for their quality.
4. Previous Influencer Partnerships
If brands are already interested in working with you, then you are likely to attract additional companies who also want to bring you on as an influencer. Companies often look at the types of products that influencers promote to see what kind of niche they are in. For example, a beauty-focused influencer that promotes skincare products will likely know when a concealer is too oily or genuinely helps cover acne scars. This influencer is more likely to attract makeup brands because they recognize her expertise and value to other companies.
As you develop your influencer experience, build up a portfolio of brands that you have worked with, along with a blogger press kit. This will help companies easily see the type of company they will keep if they work with you.
5. Professionalism and Reliability
Brands are looking for partnerships that could last for the long-term. They want to find influencers who are easy to work with and understand the needs of the company. If you are serious about working with brands as an influencer, then you need to put your best foot forward. Be professional in your communication, fulfill your side of the agreement, and quickly respond to brands when they need you. This level of professionalism will go a long way.
It's not uncommon for brands to find an influencer in the right niche with an ideal audience size and demographic type but refuse to work with them because of a lack of professionalism. Don't lose business because of something entirely in your control.
We Help Companies Looking for Influencers
We know what makes influencers look appealing to companies because we specialize in helping companies looking for influencers. We have developed our system to easily match brands with social channels and accounts within the right niche, size, and audience. Sign up as an influencer for free and check out our Marketplace to see what offers are available to influencers like you!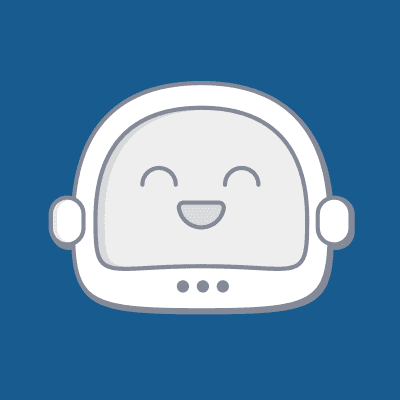 SallyBot is committed to helping users get the most out of Intellifluence. By helping brands create campaigns, providing unparalleled customer service and offering useful advice, nothing makes SallyBot happier than hearing she is liked… Really, really liked.