Last Updated on June 8, 2020
A blogger press kit is a valuable tool for bloggers and influencers that helps them connect more easily with brands. If you've wondered whether you need to create a blogger press kit for your influencer career or what goes into one, find out everything you need to know below.
What Is a Blogger Press Kit?
A blogger press kit, also known as a media kit or influencer kit, is a collection of facts, statistics, and talking points about who you are and what your brand persona or blog are all about. When a professional brand is looking for influencers to spread awareness of their products, they often use blogger press kits to decide whether to make an offer.
Related: What is influencer marketing?
While your press kit can be kept easily accessible on your website, you should also send it to businesses you would like to work with. This form of outreach helps them get a better feel for your work and increases the chance of getting a yes. Let's delve into the specific ways a blogger press kit will help you grow your brand, earn more money, and get your content seen.
Make Better Introductions
If you want brands to understand what your platform is like and why it's a good fit for them, you should make it as easy as possible for them to learn about you. Blogger press kits explain details such as:
Your professional title and relevant authority.
A summary of your work, achievements, or mission.
Examples of where you have appeared before, such as TV channels or large blogs.
Important blog website statistics, such as total visitors and new and returning traffic ratio.
Relevant social media sites you post on and your stats for each one.
Your audience demographics, such as men older than 40 and married couples.
Your contact info for business proposals.
When all of this information is organized in a single, condensed document, brand marketers can easily scan for the information they need. This approach is much more convenient than a long "about me" page and comes across as more professional. If you want to make the best impression you can, an easy-to-use blogger press kit will pay off for you.
Encourage Smooth Collaboration
Sometimes, even when a brand manager is interested in working with a blogger, the brand representative can find creating the right marketing strategy to be challenging. Studying information about an influencer takes time and may not give a complete picture. With a press kit, however, all the key information is available at once. Usually, if a brand is interested, a brand manager will mention specific points, such as your Instagram followers, and come up with a detailed marketing strategy built around those points. Consider your press kit like a map for you and the brand to collaborate effectively.
Set Clear Terms and Pricing
Another advantage of blogger press kits is that you can list your influencer marketing prices and any important rules. For example, if you don't post about the same product more than once a week, you can outline that arrangement in a section of the kit. This disclaimer lowers the risk of misunderstandings down the line about payment or responsibilities on both sides.
Related: How does Intellifluence for Influencers work?
The smoother everything goes, the more willing brands will be to keep working with you, and the better your reputation will become.
Design Your Press Kit to Your Needs
Lastly, blogger press kits are great because they allow influencers of all types to show off what makes them appealing to brands. If you look at blogger press kit examples, you'll see that you don't have to have a specific level of experience or be in a certain niche to create one. Discover some ways that blogger press kits can differ:
Some kits will have a collection of logos for brands the blogger has worked with and featured in the past, such as 

Intellifluence

 blogger influencer Kamelia Britton's media kit. Other bloggers with less experience or more of an interest in telling a story could feature a written testimonial by one or two brands that they worked with.
Some blog media kit examples, such as 

Intellifluence

 blogger influencer Carolyn Scott-Hamilton's media kit, feature only the logo for the blog and adopt a more businesslike feel. Others are full of pictures that help convey the personality of the blogger.
Some media kits feature exact types of work the blogger is willing to do, with specific pricing structures or rules. Others, such as the example provided by 

Intellifluence

 blogger influencer Nikki Starr Noce, give a general idea of a blogger can do and suggest brainstorming with the brand.
If you want to become a top-tier influencer, consider sending a blogger press kit with your pitches to marketers. Compared to simply showing off your website, having the key data organized in one document makes it easier for businesses to agree to work with you. Try the influencer marketing relationship platform on Intellifluence to get the most value out of your blogger press kit. With only a few clicks, Intellifluence allows you to search for the ideal brands, get seen, and reach out to marketers in as little time as possible.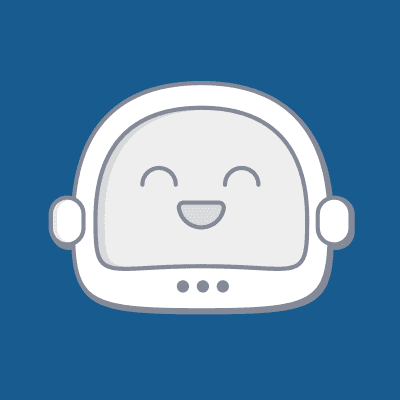 SallyBot is committed to helping users get the most out of Intellifluence. By helping brands create campaigns, providing unparalleled customer service and offering useful advice, nothing makes SallyBot happier than hearing she is liked… Really, really liked.