Last Updated on June 8, 2020
The influencers you work with can elevate your brand and drive traffic and leads to your business, gearing you up for success. However, if you work with the wrong people, you may be left feeling like something went wrong somewhere along the way. Often times the problem lies in a mismatch between the products and the influencer. If you want to see your campaign succeed, then you need to find influencers who will benefit your brand. Follow these steps to make sure you're finding the best people.
Find Influencers In Your Niche
The first step that any business needs to take when testing the world of influencer marketing is to find influencers that fit their niche. There are millions of influencers out there that you can work with, but not all of them will mesh well with your brand.
Look for those who match your expertise and target audience. For example, if your brand promotes auto shop classes for women, you may be tempted to work with those personalities who are ingrained in car culture. However, that may be the same culture that intimidates your target audience. Instead, match your influencers with your target audience, and look for women bloggers who can talk about the importance of ladies knowing car-care basics.
You may develop a few target audiences as you grow your influencer campaign and carefully match each campaign goal with different people who can successfully promote it.
Focus on Engagement, Not Just Size
When brands first learn how to find influencers, they tend to focus on the audience size and potential reach of the pages and people they work with. They might find an influencer who has a million followers and think working with them would be a boon to their business. However, one of the most important lessons when using the internet is that size isn't everything.
It's possible to grow your following by attracting fake followers and bots. This makes it seem like someone has thousands of followers when they really might just have a small active handful. There are tools available which allow brands to run Instagram and Twitter checks to identify fake followers, but they aren't foolproof. You need to take the time to analyze the prospective influencer's content to get a better idea of who they are.
Even if an influencer has real followers, those fans might not be engaged. Look for personalities that have large numbers of comments, likes, and shares to see how active their community is. It is better to have 20 people react to a Facebook post by an influencer with 2,000 fans than 15 people by an influencer with a million.
Finally, check to make sure the influencer is engaged with his or her posts. Do they auto post and ignore the account, or do they respond to comments, answer questions, and engage with fans? You want the latter so the influencer can answer questions about your brand and really sell your products.
Check Their Content for Quality and Consistency
If your influencers have a strong following and high engagement levels then they might seem like the top choice to work with. However, you also what to check in on what they're posting to make sure it matches your brand standards.
Hold your brand expectations up against those presented by the influencer. Do they align? Would the pairing be out of place? If you feel like an influencer's content would cheapen your brand or present it in an unprofessional light, then you may reconsider working with them.
In the previous section, we discussed how some influencers set up auto-posting on social media and don't engage with their fans. While there's nothing wrong with using tools to easily manage your pages, it's easy for influencers to schedule posts weeks in advance and use the channels as passive income. Along with checking for fan engagement, look to see when posts are going live. Does the influencer post at the same time each day? Do they tend to be oddly consistent about their posts, like always posting at the top of the hour? If so, the account may be auto-run instead of personally curated by the person managing it.
Use Tools That Work For You
You don't have to reinvent the wheel to find influencers, including reputable talent agencies and managers. There are tools and services out there that make it easy to narrow profiles down by the criteria you need so you can increase your chances of having a successful influencer marketing campaign.
For example, the Intellifluence Discover tool enables brands to find influencers by applying filters to search the entire network. You can select your criteria which will then narrow down influencers from thousands of profiles to the top matches. From there, it's up to your business to see what options are right for you and to find viable candidates that you can successfully partner with.
Influencer marketing requires a fair amount of trial and error. You may find a person that you aren't sure about at first that becomes highly valuable to your business. You may also find that your dream influencer doesn't drive the sales you expect. If you are willing to test different options and learn from the results, then your influencer marketing campaign is likely to succeed.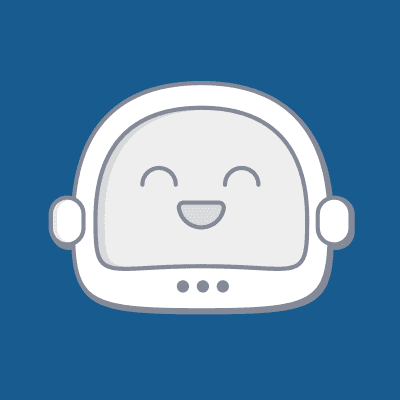 SallyBot is committed to helping users get the most out of Intellifluence. By helping brands create campaigns, providing unparalleled customer service and offering useful advice, nothing makes SallyBot happier than hearing she is liked… Really, really liked.