Last Updated on June 8, 2020
Successful influencer marketing campaigns rely on evaluation and deliverables. The influencers you work with can't know if they're doing a good job without feedback, and you can't know if the campaigns are a success without reviewing them with a critical eye. One way you can make the evaluation process easier is by setting clear expectations regarding the marketing deliverables your influencers will provide. Use these five steps to establish clear deliverables that both parties agree on.
Provide Valuable Information
It's known as the curse of knowledge. While you might know your products inside and out, your influencers don't. At best, they conduct detailed research on your company and its products. At worst, they do a cursory glance at your website before they start the campaign or review your products. As a result, you could have influencer campaigns with incorrect and incomplete information. This can be disastrous for product reviews if the bloggers mislead audiences into thinking you offer services you don't or omit services that you do offer.
You can prevent this with clear guidelines and information for your influencers. Develop an "Everything You Need to Know" style guide and manual that they can use when talking about your products. Influencers will have no excuse for misrepresenting your brand when you give them clear information up front.
Outline Exactly What You Expect From Your Influencer
You can't expect your influencers to be mind readers. If you don't say exactly what you want, how can they know to provide it for you? In your influencer agreement, make sure you specify what exactly they are offering. Many influencers will provide an SOW or invoice with line items before the campaign starts so both parties have a written record of what is expected.
The more details you have in your agreement, the better. If your influencer is providing a blog post, make sure they state how long it will be. What kind of promotion will they offer for the post? Where will it be featured on their website? Know exactly what you are paying for so both parties are happy with what they are getting. Within the Intellifluence system for brands, this means providing detailed information within the required work section so your collaborators know exactly what you expect of them. Taking a minute to write out the required information in a thoughtful manner will save you time (and headaches) down the road!
Decide on an Editing and Production Process
If you're not getting the marketing deliverables that you expect, look for opportunities to implement better quality control policies. For example, you can ask influencers to share their graphics and copy with you for approval before their post goes live. This way you can correct any errors and make sure the graphics are up to your standards.
If you do want to implement this process, set clear boundaries for approval deadlines and publishing schedules, with plenty of time to make edits and improvements. That way you won't get stuck approving content the night before it is supposed to go live.
It is important to note that some influencers will be more open to this than others, and each person or blog has their own process. Some journalistic pages will balk at the idea of sending blogs posts and reviews for you to approve, while others already include that step in their marketing process.
Hold Yourself to Campaign Deadlines
Along with expecting your influencers to stick to their deadlines, make sure you are responsible and stay on top of yours. You can't ask to review content before the influencer shares it and then take a month to approve it, only to wonder why the campaign is so far behind. You are an active partner in the relationship. If you don't hold up your end, then you won't get the results you want.
Neglecting your influencer relationship can have long-term consequences for your marketing campaigns. More influencers are likely to drop you in favor of easier clients, limiting your reach. You might also have a harder time getting on their content calendars because more active marketing companies had their plans ready first.
Be Clear About Your Success Metrics
One of the main sources of ambiguity when working with influencers is what measure of success you will use. Influencers tend to focus on the size of their following and potential reach. It's easy to get excited about working with an influencer with more than a million followers. However, brands tend to rely on more tangible success metrics like overall sales and website hits. That million-follower influencer isn't as exciting when they only drive five people to your website.
Before starting an influencer relationship, ask about the types of engagement metrics and revenue they are likely to drive. While these influencers can't promise anything, they should be able to give you a ballpark idea for what they see when working with others in your niche. If you're still unsure, run a test or two to see what kind of engagement you can expect before moving forward with a relationship.
The best marketers develop strong relationships with their influencers to have success. If you aren't seeing the marketing deliverables you want or feel like you and your influencers aren't on the same page, talk to them about where the communication problems are and see if you can work it out.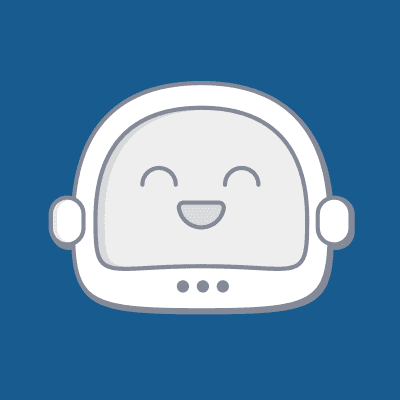 SallyBot is committed to helping users get the most out of Intellifluence. By helping brands create campaigns, providing unparalleled customer service and offering useful advice, nothing makes SallyBot happier than hearing she is liked… Really, really liked.