Last Updated on June 8, 2020
Someone reviewed your product. Well, isn't that special.
No matter if you followed any specific targeting advice on picking the right influencer based on buyer personas, social channel selection, or influencer type needs, here you are, ready for article 10 of our 14 part series. If you have a review, you apparently nailed the pitch.
Now What?
First, let's look into the basics of the review before moving any further.
Does your product or brand URL exist? I would hope this is obvious, but having thumbed through way more social reviews that I can count at this point, it is important to point out — branded experiences are fine, but for the love of your bottom line, you should be getting some direct traffic benefit from this. In other words, a link should exist. For those platforms that make embedding links difficult in the post itself, a link should exist in the first available comment by the reviewer.
Is the review factual? Note that I'm not asking on whether the review is "good" or "positive" — just the facts, ma'am. This would include imagery of the product, how it is described, described features…you don't want a situation where your paid review could be construed as false advertising. The FTC pays close attention to this sort of practice when significant sales volume is associated with the tactic, so if someone is misled, it can come back to hurt you.
Is the review tagged (where applicable)? While this isn't nearly as important as having your URL in an accurate review, it still matters, especially for discovery purposes on platforms like Twitter and Instagram, where a significant portion of the traffic occurs via hashtag queries, and is important for discovery purposes.
If everything looks great, you can skip to what to do next from a promotional point-of-view. However, what if it isn't? What's your recourse?
When to Ask For Revisions
In our platform, brands have the ability to request modifications on reviews, however it is important to point out that modifications should only be used in certain cases.
If the review is missing information (i.e. your link) then you'd have an obvious reason to request a change, a change that 99% of influential reviews aren't going to have a problem with. Don't try to force the issue of dofollow vs nofollow links though; technically, if the link is paid for in product and/or compensation then a nofollow link is appropriate.
If the review is not factual, you definitely need to get it fixed. If the reviewer used imagery for the wrong product, said that it has capabilities that it does not, or is quoting an inaccurate price, request for a fix. Sadly, this usually occurs due to laziness or rushed timelines, but if you're straightforward and honest in your intentions on why you're requesting a change, the reviewer will most likely do it.
If what was agreed to isn't completed. If you and negotiated with one of our influencers on the length/depth of a review, what type of review it is (shout out vs product review vs background use), or social channel selection then you have a valid reason to request a change. This is especially true if you are providing more product or compensation than the initial pitch in exchange for an above-and-beyond experience. We have a granular option to request changes on a URL post level rather than having to reject an entire campaign, but regardless of which platform you're getting reviews through, it is important for both buyer and seller to fulfill their obligations. If this ever not the case, please contact support.
Don't ask for revision just because you aren't happy the opinion expressed by an influencer. Honesty and transparency is extremely important; don't try to suppress it. The best way to treat such reviews is to acknowledge whatever shortcomings may exist and iterate on the product, then reach out again in the future to get an updated review.
Assuming now that you've made it through the needed revisions, it is time to make the review work for you.
Promote it!
One thing I've learned in my couple decades of SEO and content marketing is that no single piece of promotion or content should exist in a vacuum. Since you've worked so hard to get your first review, you try to amplify your outcome as best as possible, borrowing from some compulsion marketing techniques.
Co-opt — with permission of the reviewer, what can you transfer to your own blog and/or social channels? For example:
If you received an in-depth YouTube review, embed it into your blog and promote your blog post to give both you and your reviewer more exposure.
Consider posting in multiple mediums. In that video, slice it into multiple postings for Instagram stories or snaps, take still images from the video to be used as social proof on your landing pages and in Pinterest, repost the video into Facebook and Twitter native formats.
If the video didn't have a transcription, add it for your blog to increase the value of the content.
Build out mega content; in other words, if you were to get 5 different video reviews, you could incorporate them into a blog series that you could later circulate to your prospects via email.
Engage — it goes without saying that you should like, favorite, retweet, share, comment and show your support for your reviewers.


Amplify — there are three ways to think about amplifying, and I'll use Twitter as the social channel example:
Amplify the review via advertising to your audience [what most brands tend to do]
Amplify the review via advertising to your reviewers' audience [this is what smarter brands do]
Amplify the review to an expanded lookalike audience to your reviewers' audience [this is what even smarter brands do]
All of the above [this is what I do]
Retarget — this topic can get quite a bit complicated, but there are a variety of ways to think about this.
You can upload visitor cookies into a variety of uptake channels, like Google via an extended audience targeting.
You can iterate on the amplification strategy above and export the list if you can slip in a pixel, to target on channels that you haven't even yet focused on.
Hire an agency like Tony Adam's Visible Factors to handle the paid targeting.
Native — one of the benefits of co-opting great reviews as content on your own site is that native advertising networks will generally only allow content-rich pages as approved landing pages. You can thinking of native as a mashup between display advertising and retargeting because you can do the following:
Only target to a retargeting list.
Expand to target your buyer persona demographic for more top of sales funnel expansion.
Email — I absolutely love email. If you have a great review, wouldn't you want to share it with your list of prospects that haven't yet decided to purchase from you? One of your secondary goals in selling products needs to be to build an email list. I cannot emphasize this enough — nothing is more effective to get the word out when you're launching new products, having a sale, or wishing to communicate to your base. There are two main options here:
Use a segmenting email tool like Customer.io or Getdrip.com to manage your prospecting list, relying on logic to determine how to push a person from initial desire/awareness down into purchasing mode. Another new tool that shows promise is Sujan Patel's Mailshake.
Use a managed email service like FireDrum.
Next?
After you get a great review and promote it, you'll likely see the benefits in terms of an increase in sales attributed to your social channels. After you do this, keep going! The beauty of peer-level product reviews is when compared to other marketing activities, they are very affordable. The more, the merrier. If you did happen to get your first review external to our platform, but want to improve your social sales, sign up now and keep the good times rolling.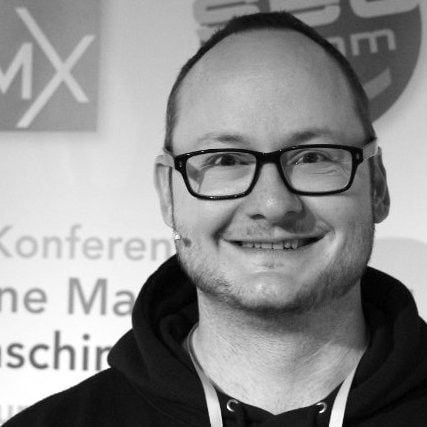 Joe, CEO and Co-Founder of Intellifluence, has over 25 years of experience in SEO, leading several successful marketing companies and providing expert consultation. He is the author of The Ultimate Guide to Using Influencer Marketing, which is available as an eBook or in print.