Last Updated on June 8, 2020
Throughout the day, your customers click, comment, share, and post. They are highly active on a variety of social media platforms, each differing based on their behavior and interests. With all of this sharing and networking going on, it can be hard for brands to keep up! Let's review the best social media platforms for marketing so you can determine which social media platforms are right for your business.
Facebook
Facebook is one of the most common social networks for brands to turn to. In fact, the social network has more than 80 million small and medium-size business pages. (Pages are often preferred over profiles, especially for professional brands. Some public figures may create profiles.)
Related: What social networks do you support?
Not only is Facebook an important social network for brand promotions, but it is also a valuable hub for customer service. More internet users than ever reach out to brands on social media when they have a question or problem, rather than calling them or submitting a query on a contact form. By investing in this social network, you can address customer concerns and increase the chances that they buy from you.
Twitter
Twitter is a massive social network that moves fast. There are, on average, 350,000 tweets sent per minute (6,000 tweets per second), and the Twitter timeline is constantly moving and difficult to keep track of. This means your brand needs a dedicated strategy if it is going to get noticed on this social network.
Start by working with bigger names. Hiring a celebrity with a large following (as opposed to a micro-influencer) will help you reach more people with your brand. You may also need to run a campaign with several posts before your ads get any traction. Twitter is so fast that many tweets often get lost in the fold before fans have time to react or retweet.
Instagram
Instagram is one of the most visual social networks and one of the most popular for influencers. Start with this social network if you have a B2C brand, and this is your first time experimenting with influencer marketing.
With Instagram, you will likely send a product (or offer a service) to your influencers, and they will post about its features to their fans. They will either create a static post for the Instagram timeline or create a story with video and graphic elements shared at the top of the page. Try both options and see which one drives better results.
YouTube
YouTube is the top place to go for video content on the web. According to HubSpot, almost 90% of American internet users watch YouTube videos regularly, and the social network is available in more than 91 countries and has content in more than 80 different languages.
You can use YouTube for your marketing, and then share the video content across your other channels. For example, you can post YouTube videos to your Facebook pages or Tweet out whenever a new video is live. This way, your other social networks help each other grow.
LinkedIn
LinkedIn is for business professionals. Users turn to this site for industry news, niche discussions about their work, and connections with recruiters and professionals who could eventually hire them. This is the social network to consider investing in for connecting with B2B audiences and maintaining your professional brand.
TikTok
TikTok is one of the newer short-form video social networks. It is mostly used to share short lip-sync or comedy videos. This combines the video features of YouTube with the speed and personalization of Snapchat and Instagram.
Related: How do I sign up?
Test out this channel before you decide to promote your brand through it. That way, you can create engaging content that really connects with audiences.
Reddit
Reddit is a platform with thousands of communities — called subreddits — from the silly (r/animalsbeingjerks) to the informative (r/relationships). People turn to Reddit for a variety of reasons, and with the right planning, you can connect people who need help with your brand.
Consider investing in sponsored content on Reddit or posting in this social media platform yourself. Find subreddits that are appropriate for your brand and join the discussion when possible. For example, if you are a realtor, host an AMA (ask me anything) about the current housing market in a specific area. This allows people to ask you honest questions while you build up your brand name.
Identify the Top Social Media Platforms for Your Business
The good news is that you don't need to be on all of these social media channels to have a big impact on the web. If you're on just a few, you can develop a strong audience of fans who care about interacting with your brand. Decide which social media platforms are right for your business and then check out the social media marketing tools at Intellifluence to connect with influencers on these outlets so you can get the brand exposure that you need.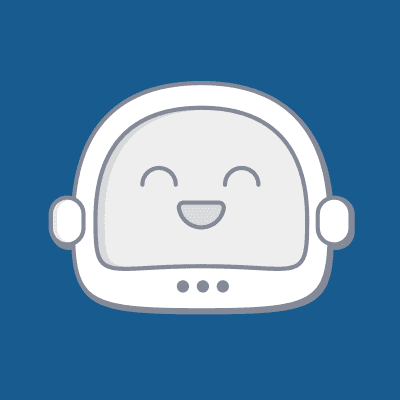 SallyBot is committed to helping users get the most out of Intellifluence. By helping brands create campaigns, providing unparalleled customer service and offering useful advice, nothing makes SallyBot happier than hearing she is liked… Really, really liked.