Last Updated on June 8, 2020
Hashtags serve as a way to communicate across the web. A simple phrase can connect people from different sides of the globe under one message. From the #ShareaCoke tag to the #IceBucketChallenge, thousands of people can immediately understand the message with just a few words.
Creating a hashtag for your brand can be a great way to grow your footprint and let your target audience know what you're about. Follow these steps to make a hashtag that stands out.
Check to See If the Hashtag Is Already In Use
Hashtag research is the first step in developing the right tag for your brand. There are billions of hashtags on the web, which means you're going to have a hard time standing out and picking something that isn't in use. While you can take over a hashtag that is rarely used, you don't want to create confusion if your users see that hashtag elsewhere.
Brainstorm a few hashtag ideas and see who uses them before you commit.
Carefully Read Your Hashtag for Alternate Meanings
Consider how web users might interpret your message or read it differently when it is all together. You might see a witty brand name and concise idea, while your audience reads something completely different. It has been more than a decade since Susan Boyle's publicity team released its album party tag, and marketers still talk about the #Susanalbumparty fail. You don't want to go viral for the wrong reasons.
Use Actionable Language
As you consider the types of words to incorporate into your hashtag, focus on verbs and calls to action that your fans can use. While many brands use nouns and descriptive words that tag their brand, an actionable hashtag can challenge others and provide movement to your brand.
Related: Will influencer marketing work for my business?
For example, anyone drinking Coke can tag Coca-Cola. Why should they also use the #Cocacola hashtag? However, the #ShareaCoke tag is actionable and a call to others to buy a Coke as well to share.
Keep It Short and Sweet
Hashtag length is an important part of your development process. While shorter hashtags might be confusing and vague at first, they are still safer than longer tags. To make up for using a short hashtag, you can invest more in promoting it. However, the problems you face with a longer tag are harder to fix.
For example, Twitter users will use hashtags to live-tweet their favorite shows. However, #90DayFiance is often misspelled as #90DayFinance, and web users constantly have trouble spelling #TheBachelorette. This creates confusion and dilutes the message.
At best, your long hashtag will confuse audiences at first. At worst, it will be hard to read and won't be used.
Use Your Hashtag Alongside Others in Your Industry
Once you create your brand hashtag, you can take steps to promote it and get users talking. As you post on social media, use your tag with similar tags on the web. This serves two purposes. First, it helps with brand recognition. If you see #Airbnb next to other tags like #travel, #weekendgetaway, and #guesthouse, you don't have to know what Airbnb offers to understand that it is part of the travel industry.
The second reason to use other tags along with yours is for exposure in the short run. Until your audiences organically use your hashtag, you will need to use other tags to get your name out there. Lean on various industry hashtags for the first few months that you grow your brand —and maybe even beyond that.
Develop a Marketing Strategy to Boost Hashtag Use
You can't expect your audience to use your hashtag immediately; you have to invest in it. Create content explaining what your hashtag stands for and when audiences should use it. This will help people better understand that the tag is associated with your brand and that they will see it more often moving forward.
Related: What happens after I pitch an influencer?
You can also develop marketing tactics to encourage customers to use your brand. Launch giveaways through hashtag use and encourage customers to post about your brand with that hashtag. This small investment can help you create valuable content with your tag.
Track the Hashtag's Growth Over Time
The best way to track the success of your hashtag is to see how many people use it over time. You can look at aggregate use (like the total number of tags created) or weekly and monthly hashtagging. While you're doing this, make sure you separate your own hashtag use from the other tags created by your fans. This way you can see how many people organically use your tag and want to engage with your brand.
The right hashtag can help you boost your social media impressions and move more web users into the sales funnel. Your hashtag is part of your social strategy, but also a valuable part of your business. Keep these tips in mind as you develop your hashtag and track who uses it.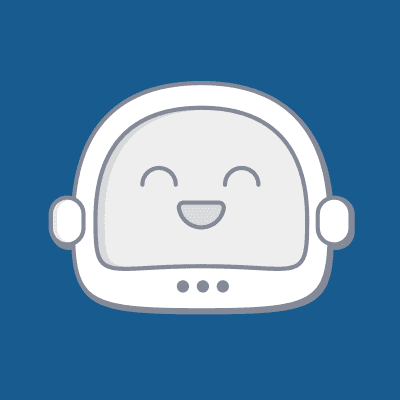 SallyBot is committed to helping users get the most out of Intellifluence. By helping brands create campaigns, providing unparalleled customer service and offering useful advice, nothing makes SallyBot happier than hearing she is liked… Really, really liked.