Last Updated on June 8, 2020
There are many social media platforms on the web, with new ones cropping up or fading away each year. It can seem almost impossible to stay on top of the latest trends and develop social content that connects with customers in a meaningful way.
Let us be your guide. We can review the top social media platforms and identify which ones are most likely to be successful for your business.
The Most Popular Social Network
Of all the social networks on the web, there is no doubt that Facebook is the largest and the most popular. Almost 70% of American adults say they use Facebook, and 74% of Facebook users say they check the website at least once per day. While certain demographics like this platform more than others (younger audiences are moving away from it, but still use it to connect with friends and family), this is the best social media platform for sharing your message quickly and with large groups of people.
Facebook is also a flexible option for most brands, from image-focused B2C companies to B2B brands that want to promote industry trends and in-depth research.
Visual-Centric Social Networks
One of the main reasons younger people are moving away from Facebook is because they are drawn to more image-centric channels. Even then, it's not uncommon for millennials and members of Gen Z to have a presence on multiple social channels at once.
If you operate in an image-heavy industry, consider focusing your marketing efforts on social media platforms like Instagram and Pinterest. The layouts of these channels are highly-visual, where you can't post content unless there is a captivating image that goes with it.
Which industries would be best on Instagram and Pinterest? Think about the branding that comes with the travel, beauty, and food industries. Breathtaking vistas lure travelers across the world, while intriguing makeup tutorials encourage women to try new products to get the best look possible. If you are in any of these fields, then you need high-quality visuals to connect with customers.
Video Social Networks
Video-centric social media channels are also a strong option for your brand (B2C or B2B) to invest in. By 2020, consumers will spend an average of 84 minutes per day watching online video — up from 67 minutes in 2018. If you can create something that interests your customers, they will stick with you through your entire video.
Related: How does Intellifluence for Brands work?
Turn to social networks like YouTube to produce video content. You can also produce a live video on Facebook and Instagram. These videos can be easily created with a smartphone, and even edited on a phone through basic editing apps, or you can invest in more advanced video technology to create something that really wows your customers.
Top 
B2B

 Networks

Not every brand has the bright and enticing visuals that come with the travel or fashion industries — and most brands want to use influencer marketing to connect with niche B2B audiences. In this case, turn to social networks like LinkedIn and Twitter.

LinkedIn is known as the professional social network, and it is valuable for two reasons. First, it allows you to promote your brand to potential customers. You can cover in-depth topics that only certain customers know about or need services for. Also, it serves as a platform to recruit top talent. When the top workers in your field want to work for you, you can find employees that are smart, efficient, and dedicated to seeing your brand grow.

Twitter is also a platform that you can consider for connecting with B2B audiences. You can join niche chats or follow specific hashtags related to your industry. With just a few clicks, you can find people all over the world who are interested in what you do.
Additional Channels to Consider
While we covered the top social media platforms that you might have heard of, there are additional ways to promote your brand through other outlets. For example, you can cover topics on by writing guest blog posts or visiting as a podcast guest. You can reach new audiences by connecting with bloggers and podcasters on the web. You can also build up your own following by creating your own blog or podcast.
Additionally, you can connect with customers through Amazon reviews if that is where your products are sold, or host an AMA (ask me anything) on Reddit if your company is ever in the news. Users turn to these channels for honest answers, so don't be afraid of strong opinions and thoughts about your brand if you decide to go this route.
Learn More About Your Social Media Options
To learn more about growing your social media presence, check out our earlier post on social media best practices. We offer tips and tricks to make waves on social media and win people over in your target demographics. You can also review the complete list of social networks that Intellifluence supports to see which ones you can tap into as your brand starts to invest in influencer marketing. With the right strategy, social media can be a powerful driver for your marketing efforts.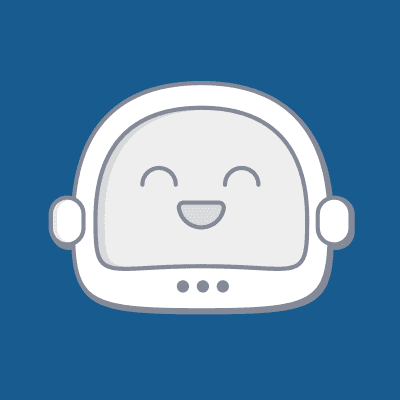 SallyBot is committed to helping users get the most out of Intellifluence. By helping brands create campaigns, providing unparalleled customer service and offering useful advice, nothing makes SallyBot happier than hearing she is liked… Really, really liked.