Last Updated on June 8, 2020
Do you have an outstanding eye for fashion? Do you want to share your ideas with the internet and build up a hub as a fashion blogger? If so, we are here to help. Check out our top fashion blog advice so you can learn how to be a good fashion blogger that gets noticed, builds a following, and eventually forms strong partnerships with brands as an influencer.
1. Find Your Niche
Getting noticed in the fashion industry is all about finding the right niche. You don't always have to compete with Kim Kardashian and the latest celebrities rocking big-name brands. Many fashion bloggers specialize in promoting local brands in their area, thrift shop finds, and cute outfits that don't break the bank. Use your own style and fashion preferences to guide your niche and find others who share similar looks.
Finding a niche will also make it easier for you to grow your fashion blog. You will have fewer bloggers to compete with and can really make a name for yourself with your unique ideas.
2. Post Regularly on Social Media
When your brand is first starting out, you need to make sure it is memorable for your fans. If you only post a few times per month, it becomes easier for people to forget about you and follow other fashion bloggers instead. Irregular posting will also make it harder to grow your brand. You will build up your audience slower and have a hard time attracting brands and other fashion bloggers who want to work with you.
Related: Do I have to accept a pitch?
Post regularly and follow the best practices set up for the social media channels you work with. For example, if you post on Instagram, keep abreast of any updates or changes to the network that you need to know about.
3. Give Fans a Unique Reason to Follow You
The fashion industry is incredibly competitive. If you want to stand out, then you need to do something unique. Maybe this means promoting your fashion tips in a comedic manner, or it means choosing a sense of style that isn't often seen online. Either way, your brand needs to speak to who you are and show how your blog is different from anything else out there.
It is OK to try new things with your fashion blog. Even the best fashionistas had to start from the beginning and grow their brands. Test different styles and see which ones work for you, but then invest fully once you find something that clicks. This way, you can tie all of your blogging and marketing efforts back to your main brand identity.
4. Invest in High-Quality Visuals
Fashion is an incredibly visual industry. If your content isn't visually appealing or engaging, you aren't going to get noticed. Fortunately, you don't need a lot of equipment or money to create professional, high-quality photos. Start with a nice camera (and a photographer friend or supporter who knows how it works). You can also invest in some basic photo editing software tools to add graphics and fix any lighting problems that pop up.
5. Know the Basics of SEO
One of the main questions that pop up when people want to know how to make a fashion blog is what is SEO — and why is it important? As a fashion blogger, you don't need to know about every Google update and back-end improvement option, you just need to know that SEO (search engine optimization) helps people find you through Google searches, and you want to do what you can to make that happen.
Related: I've signed up but need a little extra help!
There are a few basic SEO guides you can follow to understand how to improve your fashion blog, so you can grow your audience and build a strong following.
6. Develop a Media Kit and Business Plan
You may have started a fashion blog so you can share your amazing outfits and sense of style with the world, but if you want to grow, you need a business plan. Brainstorm ways to monetize your blog, from setting up ads and affiliate links to accepting sponsored content offers from brands. You should also develop a media kit that includes demographic information, a price list, and services offered on your blog. You can share this with brands who want to work with you.
Developing your business plan and press kit might be hard at first, but you will be grateful for these materials in the long run.
Attract Brands With Your Fashion Blog
Once you have your fashion blog up and running, you can start to attract brands who want to sponsor you. Soon, you can use your status as a social media influencer to promote the fashion lines and items that you love while getting paid. Check out the clothing apparel influencer portal at Intellifluence to learn more and join our growing pool of fashion influencers.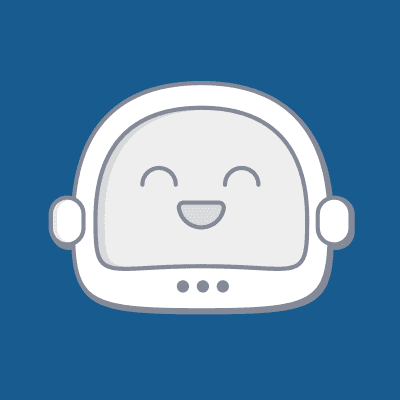 SallyBot is committed to helping users get the most out of Intellifluence. By helping brands create campaigns, providing unparalleled customer service and offering useful advice, nothing makes SallyBot happier than hearing she is liked… Really, really liked.