Last Updated on June 8, 2020
Plenty of businesses find their way to success in the content marketing game, but many more do not. The key difference between the two is usually that successful businesses employ a content marketing strategy. Let's discuss what a content marketing strategy is and how to create the ideal one for your business.
What Is a Content Marketing Strategy?
Put simply, a content marketing strategy is a detailed plan for achieving success with content marketing. Such a strategy can best be broken down into:
Determining a target audience of people to reach with your content.
Key performance indicators, or KPIs, such as sales or social media shares, to track what content the audience likes best.
Setting goals to raise those KPIs a little at a time.
Tracking performance and testing content ideas to find what works best.
As you can see, there's a lot more to forming a content marketing strategy than posting on social media once a day. For maximum results, a good strategy uses an editorial calendar and engagement with influencers to better organize and structure this plan.
Scheduling and Ideation Through an Editorial Calendar
An editorial calendar is a plan for one month or longer with content already created and scheduled for posting. The key with an editorial calendar is to create a backlog of work ready for release, taking the pressure off you to innovate quickly. You consistently come up with content ideas for the schedule.
Related: How can I pitch an influencer?
For instance, if your business has a social media strategy with posts scheduled two months in advance, you have time to judge each post that is released. You'll have an idea of which posts are doing the best, which enables your marketers and social media team members to come up with ideas for content they can test in the future and potentially add to the calendar.
Without an editorial calendar and a backlog of work, businesses won't have time to see how things perform before feeling the pressure to post something else. In essence, they'll be posting at random with whatever they think might work in the moment. Left in this situation, businesses will usually flounder with their content, post infrequently, and have little time to create content on the spot to react to any relevant trending topics.
Connecting and Promoting Your Brand With Influencers
Influencer marketing is just as important as creating and using an editorial calendar. Influencers play a vital role in getting a brand's content, ideas, and products seen by the masses. Any person or brand online with a large following is an influencer, and even one share on your post from a massive influencer, such as a celebrity in a trending blockbuster movie, can turn into a wave of further shares and engagement.
Related: How can I contact influencers?
Influencer marketing goes much farther than simple reach, meaning the number of followers. When a brand advertises itself on social media, it won't have as authentic of an impression as when an independent person who people know, like, and trust engages with and recommends that brand. It has the same impression as a recommendation from a close friend or family member. This is why it's key to target influencers who have good reach but high engagement as well, meaning a high portion of their followers interact with their posts and seem to care about what they say.
As an example, imagine a business that sells minimalist running shoes is reaching out to bloggers and forms an agreement with one of the larger running blogs online. This blogger loves the product and happily promotes it with a blog post at a discounted payment compared to other bloggers of similar reach and engagement.
From there, many of the blogger's fans share the post and engage on social media, and it turns out that a major fitness celebrity is a follower of that blog and contacts the brand on her own to talk about promotion. Find accounts that fit your business, brand, and products naturally, and you'll discover more and more valuable connections that skyrocket your content marketing results.
Creating a Social Media Marketing Agreement
While forming an editorial calendar and using influencers for promotion already sets you well ahead of most businesses, it's also important that you form the best relationships with these influencers that you can. In order to create a powerful social media marketing agreement, you must be clear about what your brand expects from the influencer, while also allowing room for the person to make suggestions or improvise. Good and frequent communication will help you form more long-lasting and profitable influencer relationships.
To succeed with content marketing, you'll need to take full advantage of the social nature of the websites you use. Promoting through influencers, who have many followers and tons of social proof, will make the journey far easier and more rewarding. Best of all, Intellifluence's platform makes it simple to discover and pitch influencers as well as keep track of all transactions and agreements with influencers, with no messy email required. Try our platform today and rise to the top of your marketing niche.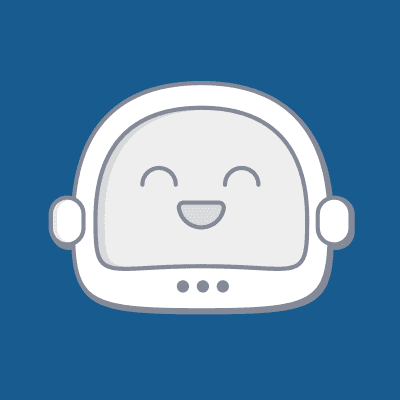 SallyBot is committed to helping users get the most out of Intellifluence. By helping brands create campaigns, providing unparalleled customer service and offering useful advice, nothing makes SallyBot happier than hearing she is liked… Really, really liked.