Simplify your strategy with Influencer Offers
Collaborate with influencers without having to set up elaborate campaigns
Influencer Offers enable you to promote your products and services without long-term contracts, subscription fees or campaign setup. Each collaboration is considered à la carte, with fixed pricing and optional add-ons.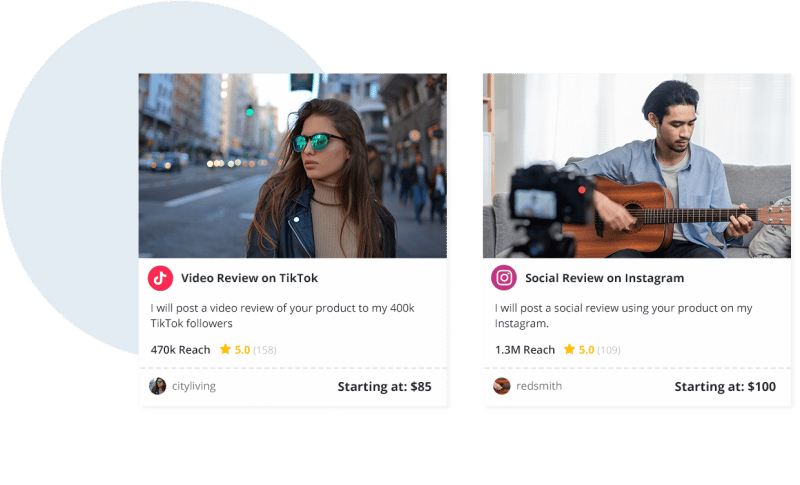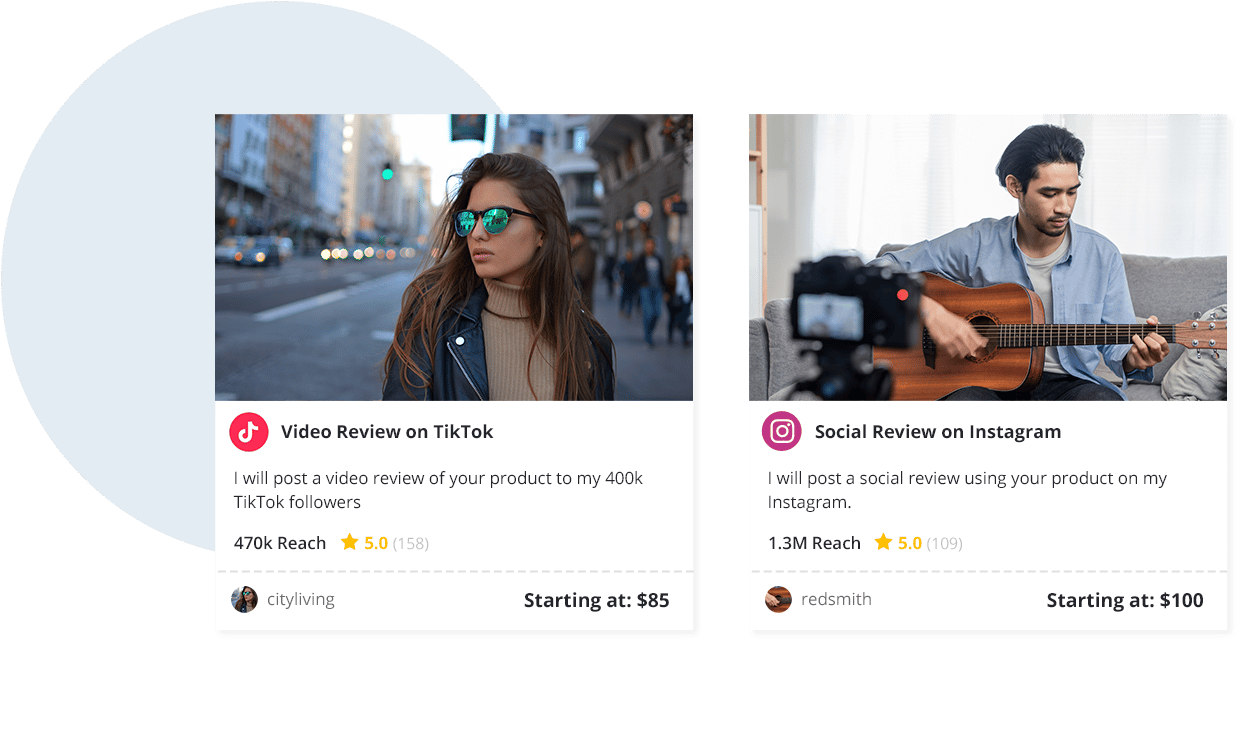 The perfect way to get started using influencer marketing
If you're not certain how to use influencer marketing, our free plan for brands is the way to test the concept. You won't have to spend time negotiating with creators as the pricing is straightforward. As always, Intellifluence Payments ensures you won't pay for the work until you have marked as completed.
How does Influencer Offers work?
Influencer Offers enable you to pitch influencers for their flat rate services and include optional add-ons such as amplification. This makes it easy for you to view Influencer Offers and pay them for their services in a streamlined manner.
How to Use Influencer Offers as a Brand
The features you want, without the monthly fees
A truly streamlined approach
No monthly subscriptions, no minimum spends, no quarterly retainers. Influencer Offers gives you flexibility and pricing transparency, one transaction at a time.
Thousands of offers (and new ones added daily)
No matter what influencer marketing initiative you have or what platform you want to target, chances are we have influencers ready to help you reach your goals.
An end-to-end marketing solution
From pitch to completion, we make it easy to stay-up-to date within the transaction and manage the entire process from within our simple but intuitive platform.






Learn how we've helped major brands
achieve their goals!
Still have questions? We've got you covered!
Can I negotiate price on an Influencer Offer?
Andrew Evans
2021-10-20T18:41:47+00:00
Influencer Offers feature flat rate pricing set by influencers for services and add-ons. This streamlines the process and minimizes back-and-forth.
If an influencer declines your initial pitch but is still willing to negotiate, you are able to re-pitch with an amount that meets or exceeds the baseline price set by the influencer. You are unable to pitch a lower cash amount, unless you are electing to remove custom add-ons you included in the initial pitch.