Last Updated on June 8, 2020
Like evergreen trees, evergreen content remains fresh and appealing year after year. Timeless content informs, engages, and inspires your readers long after its publication. It provides long-term web traffic and search engine results. If you wonder how effective evergreen content can be, ask Search Engine Watch. A single piece of evergreen content drove more than 250,000 visitors and accounted for more than 87% of its web traffic in 2016.
You need quality evergreen content to get these types of results. Influencers are best known for creating popular but transient social media content. Could they help you create the evergreen content that can drive consistent web traffic to your site? The answer is yes.
The Right Influencers for Your Evergreen Content
Influencers can create any type of content, including evergreen content. Social media influencers can craft popular content that captures a moment, but a single image, video, or short tweet is unlikely to endure over time. Blogger influencers, however, specialize in long-form content.
Related: How are influencer blog scores determined?
The blog format is more suited to evergreen content since it gives influencers time and space to present valuable, timeless ideas. How-to guides, top 10 lists on classic topics, tips and tricks, and other evergreen content keeps people returning to blog posts year after year.
Intellifluence influencer Mindy Parisi, who was recently featured in our Influencer Spotlight, is a perfect example of a lifestyle blogger who has created a lot of content for brands over the years ranging from product reviews to DIY guides. An experienced blogger such as Mindy can create evergreen content that is far superior to pieces you staff out to unknown authors.
Blogs are also readily searchable, unlike most social media platforms. Search engines often rank blogs highly because they're regularly updated with keyword-rich content. Blogs also contain many interlinked pages, along with a plethora of inbound and outbound links, all of which are appealing to search engines.
Related: What social networks do you support?
If someone searches for your evergreen topic, your influencer post should rank well. Users can also easily search for the post using the blog's own search bar, categories, and tags.
Benefits of Working With Influencers on Evergreen Content
Any business can create its own evergreen content. However, working with influencers on this type of content has several key advantages.
Writing talent: Blogger influencers become influential because they're good at what they do. Writing compelling evergreen content may seem simple at first, but many writing novices find themselves wrestling with words. In contrast, the evergreen content that quality blogger influencers create usually sounds natural yet persuasive.
Experience: Evergreen content creation is a relatively new tactic for influencer marketing, which tends to focus on driving sales and awareness of new products and trends. The fast-paced world of social media is made for this strategy, but it's not what the blogosphere was built on. Instead, many blogger influencers built their brands creating content that delivered value to their readers over time. While you may be new to evergreen content, they're not.
Authenticity: Blogger influencers build up a special relationship with their readers who come to view their favorite bloggers as trusted friends and advisers. In contrast, many people are skeptical of companies and their marketing content. When blogger influencers publish evergreen content on your behalf, readers let their walls down and become more receptive to your message and products or services. A little of the blogger influencer's authenticity rubs off. Just as readers trust their favorite bloggers, they'll start trusting you.
How to Get Started
Collaborating with influencers on evergreen content can be a mutually beneficial process. Keep the following tips in mind to ensure the process runs smoothly.
Brainstorm ideas: A good brainstorming session is a great way to develop evergreen content that excites you both. Present ideas you've thought about, but be receptive to your influencer's vision. Together, you could come up with something new that's better.
Let influencers take the lead: Trust their experience and creativity. Influencers know their audience and what that audience will respond to better than you do. When your influencer takes charge, the evergreen content will have the right tone and topic to connect with his or her audience.
Outline essential elements: While your influencers should maintain creative control, the evergreen content should still work for you. Make sure to communicate any key elements you want to see, such as keywords or links to related blog posts you've written. Effective blogger influencers should be able to seamlessly work these elements into their posts.
Cross-promote your content: Cross-promotion is crucial for the success of any influencer content, including evergreen posts. Make sure your blogger influencer links to your company in the posts. Share posts with your own fans on your website and social media to expand their reach.
Think long-term with your influencers: The longer you work with your blogger influencers, the more their readers will associate your brand with their blogs. This working relationship builds awareness and trust. Plan several blog posts you could create together as part of your content marketing strategy or perhaps a series of related posts.
Intellifluence enables you to easily connect with influencers who can create the quality evergreen content you want. Sign up for one of our plans and start talking with real influencers who would love to work with you.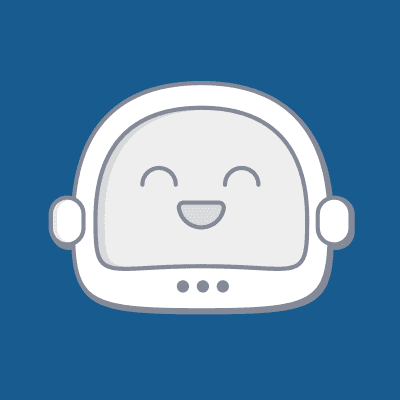 SallyBot is committed to helping users get the most out of Intellifluence. By helping brands create campaigns, providing unparalleled customer service and offering useful advice, nothing makes SallyBot happier than hearing she is liked… Really, really liked.