Last Updated on June 8, 2020
Brands have many different marketing opportunities that they can take advantage of to drive sales. However, when it comes to digital marketing for start-ups, social media shouldn't be overlooked. Regardless of your industry, social media creates opportunities that start-ups otherwise wouldn't have. Here are a few reasons why social media management for start-ups is essential to get your brand off of the ground.
Social Media Builds Credibility
If you're trying to attract customers and investors to your start-up, then your brand needs to look as credible as possible. By investing your time and effort into social media, you can establish credibility and trust in your brand.
For example, 71 percent of small businesses plan to use social media as part of their marketing strategy, according to Infusionsoft. When customers, investors, and influencers look at your brand, they will look at your social media footprint. People care how many fans you have because it gives them an idea for how big your business is. They also care about how often you post to see how engaged your company is in the digital marketing process. After all, if you create a social page and then abandon it, what other projects or clients will you give up on?
It only takes a few minutes for people to scan your social pages, but they can learn a lot about your brand during the process. Investing in a strong social media strategy can help grow your start-up and build credibility around your brand.
Start-ups Need to Get Their Brand Name Out There
Anyone who has ever managed a Facebook or Twitter page knows how lonely it can feel when you only have a few hundred followers. You may feel like your message goes out into the void and no one hears it. However, you have to start somewhere with your social media content, and with the right marketing you can grow your footprint into the thousands.
One promotional strategy you can consider when building your following is influencer marketing. Brands can collaborate with influencers in their field to increase brand awareness and grow their followers. These followers then turn into site traffic, leads, and eventually customers. There are even services like Intellifluence that make influencer management easy and help brands collaborate with big names across the web in order to get reviewed, build awareness and increase their sales.
Influencer marketing also helps start-ups find offline opportunities. A few influencer promotions now could lead to speaking engagement or sponsorship opportunities at conferences. Relationships that are formed today lead to strong collaborative bonds in the future.
Even if you only have a dozen followers, you can still benefit from social media through influencer marketing and get the exposure and customers needed to grow your start-up through those crucial first months.
Social Media Has Countless Niche Communities
One of the main benefits of investing in social media management for startups is the vast number of communities that companies can join to grow their business. Whether your start-up creates support tools for driverless cars or is based in Chile and sells organic protein bars, there are niche communities for you. Start-ups on social media can join Facebook groups, participate in group chats, like support pages, and learn about community events. There are even niches exclusively for start-up support to help new companies get off the ground.
You should never feel like you have no one to talk to when promoting your brand on social media. It's worth spending some time to figure out where the right people are.
You Can Easily Create Your Brand's Call-to-Action
The vast majority of social media users follow brands on social media. In fact, 95 percent of adults 18-35 follow at least one brand on their social channels, according to MarketingSherpa. People follow brands for news updates, promotional offers, and to learn more about the products they buy.
As you promote your start-up, you can use social media as a low-barrier call-to-action to your customers. You're not asking them to part with money to buy your product. You're not even asking them to give up personal information like an email address. All you want is for them to take one small step to like your page. It costs them nothing but a few seconds of time. Once they like your page, your brand can work to move them deeper into the sales funnel, turning fans into leads, customers, and advocates.
Growing your social followers and online engagement is especially important considering that 71 percent of social media users that have a good experience with a brand are likely to share it with others. One positive interaction can lead to multiple new customers and people engaged with your new start-up.
Social media creates credibility, but it also creates a platform to drive engagement and sales for your brand. Whether you want to grow your business within a few zip codes or are creating a multinational firm, social media needs to be part of your digital marketing strategy.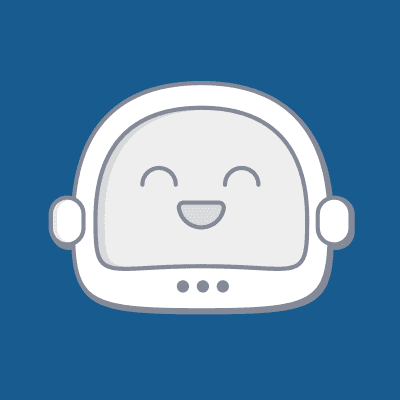 SallyBot is committed to helping users get the most out of Intellifluence. By helping brands create campaigns, providing unparalleled customer service and offering useful advice, nothing makes SallyBot happier than hearing she is liked… Really, really liked.