Last Updated on June 8, 2020
Bloggers and thought leaders must get their names out there in order to grow their brands. A familiar name can help you land more clients, get accepted to speak at more conferences, and increase your overall status in your industry. While some people in your niche likely already have massive followings, it can be hard for smaller names to get noticed. Content syndication is a resource that can help.
You may not have a large audience right now, but that doesn't mean it can't grow through your content. Learn more about your promotional options by answering this question: What is content syndication?
What is Content Syndication?
Content syndication occurs when a brand republishes your content on their blog. In some cases, they will shorten the content and then link to the full article on your website, or simply publish the entire article while mentioning that the content originated on your page.
Related: How are influencer blog scores determined?
Most readers don't know the difference between syndicated content, regular content, or a guest post. This means that most readers will notice your byline and assume that you write for the blog, or are endorsed by their editors. This, in a way, is true. If your content is good enough for syndication, then the website's editors must like what you have to say. It means your content and style of writing closely align with their brand.
How Do Websites Benefit From Syndication?
There are many reasons why websites syndicate content. The primary reason is that syndication allows them to keep up with their publishing schedule. Some websites post several times per day, and a drop in content production decreases their traffic and their advertising revenue. By syndicating content, these websites can keep up with the content demand to continue monetizing their sites.
Additionally, websites will syndicate content in order to tap into the expertise of the original authors. If a website wants to cover a specific topic but doesn't have anyone on staff with that knowledge, the page can syndicate posts from another blog. This allows them to target specific words and phrases without needing to be an expert on everything.
How Do Bloggers Benefit From Syndication?
Content syndication benefits bloggers who want to get their name out there. While your content might not rank highly for certain keywords and phrases, which limits your exposure, it can rank well when attached to a larger, more reputable name.
As more people see your name through syndicated content, they will start to grow familiar with your brand. Some readers may even tweet out your article, follow you on social media, or leave comments on your other social posts. This grows your overall social media following and will increase traffic on your blog.
Syndication is a great way to increase your personal exposure if you are trying to get noticed in a particular niche.
How Does This Pertain to Influencer Marketing?
Content syndication is a two-way street, meaning it can be used by influencers to build up their names and by brands to increase their exposure.
On the influencer side, bloggers and other personalities trying to grow their brands can try to get their content syndicated by major outlets. This increases their overall following — especially if their new followers are high-quality, highly engaged people. Over time, content syndication can help an influencer grow out of the micro-level, to the point where the brand is noticed by major companies and sponsors.
Related: What social account(s) should I add?
On the sponsor side, syndicated content helps brands reach new audiences. The point of influencer marketing is to reach new people, and syndication does just that. If the content is syndicated across several smaller blogs, then that brand can connect with the audiences of those bloggers and boost their brand recognition to drive sales. This is the same influencer marketing process, except the brands are providing the content.
The Limits to Consider
While syndicated content can be incredibly useful for brand growth, there are some drawbacks. Websites that post content in full likely won't become a strong source for referral traffic. After all, why should someone visit your website when they already have the answers they need?  You are better off using syndication to drive brand awareness and to bring users to your social media pages, rather than your website.
Syndication might also interfere with your current SEO strategy. Consider syndicating low-ranking content while focusing your efforts on the existing, high-ranking pieces on your website. This allows you to grow your brand through syndication without hurting your organic SEO efforts.
Content syndication isn't right for every brand; however, some bloggers and companies have found this form of promotion to be incredibly valuable. Keep reading to learn more about syndication and consider how you can use this tool, along with other influencer marketing strategies, to grow your brand and monetize your online presence.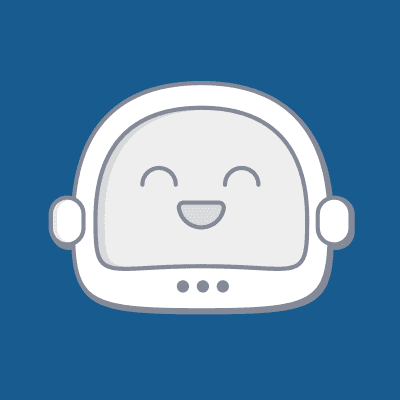 SallyBot is committed to helping users get the most out of Intellifluence. By helping brands create campaigns, providing unparalleled customer service and offering useful advice, nothing makes SallyBot happier than hearing she is liked… Really, really liked.