Ready for an amazing giveaway?
Intellifluence has given away cash multiple times now on Twitter and Facebook to influencers around holiday weekends. Here's an interview we did with one of the winners. This time is going to feel a little different.
When we first did a giveaway last year it was for a little over $1,000 and was a fun test. This year we're stepping up our game and giving away $10,000. Ten. Thousand. That's 100,000 dimes…1,000,000 pennies…worth at least three trips to Costco for a family of five or a weekend camping in the freezer section of Whole Foods. A seriously big chunk of change.
Why would we give away $10,000? To get the word out. We want to get as much attention as possible about something new that only influencers in our system can see right now — by the end of October we're going to show brands and believe it's going to be big, so whether or not you're interested in the giveaway you'll want to do the first two steps below if you're a content creator looking for more business.
1 randomly selected influencer is going to get $10,000 in their weekly Intellifluence payout on October 22, 2021. No purchase is required, but you need to follow the rules to be eligible:
Step 1: Be an influencer with us. Not an influencer yet? You can sign up for a free account here
Step 2: Create an influencer offer. This is brand new in the system. Influencers can create an unique pitch about what they can do with their social platforms and set a price for brands to buy directly
Step 3a: Either quote retweet our giveaway tweet (link to giveaway tweet) telling your audience about your influencer offer or
Step 3b: create a react video to our giveaway TikTok (link to giveaway tiktok) telling your audience about your influencer offer
** Be sure to tag @intellifluence in your posts so we can find them and tag two friends that you think we should be working with on Intellifluence
Tik or Tweet! Intellifluence is doing a $10,000 giveaway to celebrate its upcoming launch of Influencer Offers. Participation details in the link. This is the post to share:https://t.co/yaSvtQKAQc #tikortweet #influenceroffers

— Intellifluence (@intellifluence) September 24, 2021
@intellifluence

We are giving away $10,000 to celebrate our launch of Influencer Offers. Details in bio link!
That's all there is to it*. We'll pick a name randomly from everyone that does step 1-3 above and do the payout on October 22nd, announcing the winner.
Excited? Good luck!
Love,
Joe
*Well, outside of the normal contest rules jargon: No purchase necessary. Void where prohibited. You must be 18+ to participate. All influencers and created offers must adhere to our Terms of Service. One (1) random giveaway winner will be chosen by Intellifluence and payout will occur 10/22/2021 via Intellifluence Payments. Giveaway is not affiliated with Twitter or TikTok.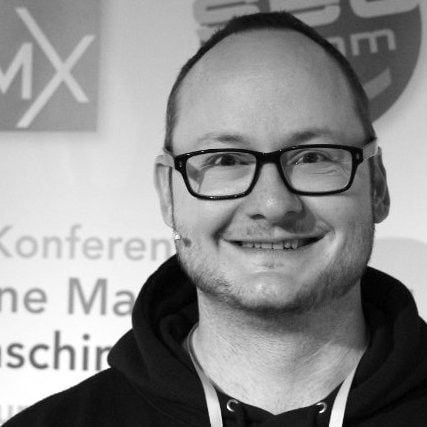 Joe, CEO and Co-Founder of Intellifluence, has over 25 years of experience in SEO, leading several successful marketing companies and providing expert consultation. He is the author of The Ultimate Guide to Using Influencer Marketing, which is available as an eBook or in print.