Last Updated on June 8, 2020
As we look at the "10-year challenge" on Facebook, we see that social media has changed just as much as we have over the past decade. We have new channels, new uses for social networking, and new best practices. As we reflect on the past, we can't help but also look to the future of social media marketing. Here are a few predictions for how social media will change in 2019 and how these changes will affect brands and marketers.
Conversations Will Become More Private
Facebook groups have seen a resurgence as people look to create spaces where they can share information and ideas without outside trolls or influence. Group moderators have more control over who is allowed, which means they can block bots, hate speech, and unwanted solicitation. While social media grew off of the idea that conversations can be public and easily found, more people are begging for places where they can have closed-off conversations.
For brands, this means it is more important than ever to be real. CEOs and leaders in your companies need to be active parts of groups and contribute their ideas and expertise. While there is still value in brand pages, social media users are more likely to turn to their peers in a group than to a business account.
More Web Users Demand Transparency
For years, the FTC has laid down the law for celebrities to admit when something is an ad while urging brands to be more transparent and honest with their promotions. In 2018, customers started to catch on, and more are demanding the same from brands they buy from. Customers want to know when their favorite celebrity or blogger is being paid to promote a product and whether they actually use that product. No one wants to buy something that doesn't work and that their influencers don't actually use.
This is why developing close relationships with influencers is important. You want to find fans who really love your product, not people who are just willing to promote it for a paycheck.
More Users Are Turning to Micro Influencers
Influencer marketing developed through the idea of macro influencers, or celebrities and public figures who have thousands (if not millions) of followers who will take action because of them. Chelsea Peretti and Chrissy Teigen are two examples. If they mention something they like, thousands of people will jump to try the product.
Related: How can I message an influencer?
However, the future of social media marketing lies in micro influencers, or friends and local figures who organically share what they like and make recommendations. Micro influencers might recommend a local restaurant and send event invites to see a local band. These influencers, when combined with others across town, can have a significant impact on a brand's visibility and reputation.
Micro influencers are often more affordable than macro influencers. Brands can pay a few dozen micro influencers for the price of one large celebrity endorsement. Plus, micro influencers are often easier to contact. Intellifluence curates groups of micro influencers to help brands find people who can effectively promote their products. Almost any company can get into influencer marketing, no matter its budget or time constraints.
Shoppable Feeds Will Become More Common
Social media sites like Twitter and Instagram are still working on ways to turn their social feeds into eCommerce brands. While influencers can promote items, many still follow the "link in bio" model and change their landing page with each post. Instagram also has a shoppable feed option, though it isn't widely used just yet.
Brands like Etsy, Amazon, and Ralph Lauren are chomping at the bit to increase the use of shoppable feeds on social media. If people can buy with a click, there is less of a chance they will reconsider their purchase and decide that they don't need something. Plus, it is easier to track the ROI of social media efforts and influencer content if you can see exactly how many sales they drove.
Expect both social platforms and eCommerce brands to make shoppable feeds a priority in 2019.
Brands Are Making Data-Based Decisions
In previous years, brands would post on social media without any real idea about what works and what doesn't. More and more, brands are realizing the power of analytics and making decisions based on data. The good news is that social networks are responding. They are making analytical insights easier to see and use, so even non-tech savvy companies can interpret their results easily.
Related: What is Intellifluence Payments?
When brands evaluate their marketing efforts clearly, they can make decisions based on what boosts their traffic and sales. They can choose the most effective influencers and see which posts work best. This is good for brands and good for customers. More people will see things actually want rather than what brands think their customers should want.
While brands can take steps to adapt to the future of social media marketing today, there will always be new changes on the horizon. This is what keeps people engaged and makes social media such a powerful tool for customers, brands, influencers, and everyone in between.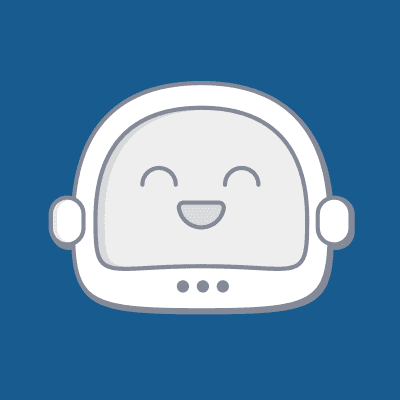 SallyBot is committed to helping users get the most out of Intellifluence. By helping brands create campaigns, providing unparalleled customer service and offering useful advice, nothing makes SallyBot happier than hearing she is liked… Really, really liked.