After doing a regularly scheduled automated sweep and backed by manual checks by admin support this morning, Intellifluence removed a few hundred influencer accounts that were found to be in violation of our Terms of Service.  Normally, I wouldn't write a blog post about it as it's simply part of our process now that we're in our 5th year, but I do think it's important for our users to understand what occurs.
While for intellectual property and user safety reasons I can't tell you everything we do when we are looking for potential problematic accounts, what I can do is explain that it is a very thorough process where we attempt to weigh the possibility of false positives versus the negative possible outcomes of not deactivating the accounts in question. Thus far the sweeps have proven to be very, very accurate. When we see new account signups occur within a predicted timeframe that match fingerprinting we've flagged, it tells us we were right to take action.
The reason why we've invested so much time and resources in the process is to protect ALL of our users.
How does this help Intellifluence?
With an obvious financial benefit back to ourselves, by rooting out individuals that would seek to defraud a small brand's marketing budget, we're more likely to have that brand renew rather than complain and rightfully leave us. We're also more likely to retain the vast majority of our outstanding influencers for whose reputations we wish to keep intact.
Does it really help brands?
Yes. As any marketplace, network, or platform can tell you: the more you grow, the more you'll invite nefarious actors seeking to take advantage of that growth. It's absolutely vital to remove such users as soon as one can, to protect the overall health of the network.
Related: View the Intellifluence Community Standards
Even though cash compensation within the platform is backed by our Intellifluence Promise, by interacting with an imposter, a brand may waste valuable time. At worst, the brand may get misled into going off platform and delivering cash or product to a bad actor without Intellifluence being able to step in and protect them.
What about influencers?
This very much helps honest influencers. The better we can ensure brands trust the nature of our warm contact influencers, the more offers exist and the more opportunities for influencers. We also have different technology we employ to ensure brand compliance too, to protect influencers in a similar manner against those brands that attempt to circumvent the terms of our platform as well.
While it's never fun to have to deactivate users, we want to make this a safe and profitable network for all users. Our growth this year has been phenomenal and we're looking forward to the second half of the year with anticipation with several large product updates. Until that next product update!
Love,
Joe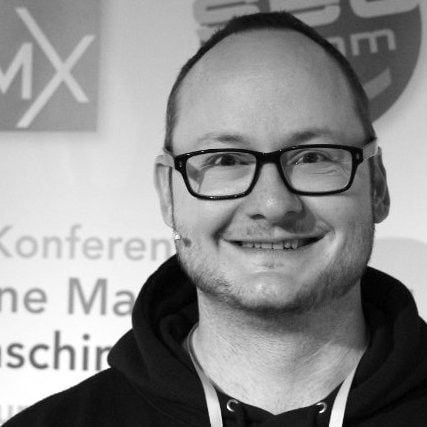 Joe, CEO and Co-Founder of Intellifluence, has close to 20 years of experience in SEO, leading several successful marketing companies and providing expert consultation. He is the author of The Ultimate Guide to Using Influencer Marketing, which is available as an eBook or in print.