Last Updated on April 21, 2021
Lindsay Detwiler | Influencer Spotlight 123
Lindsay Detwiler
is a USA Today
Bestselling author
and high school English teacher, in addition to being an Intellifluence Trusted Blogger. Lindsay's work has appeared in Chicken Soup for the Soul
book series
and HuffPost and she is also co-owner of Wildflower Rain Boutique, an online women's fashion boutique. Lindsay has a devoted following of women who love fashion, makeup, and relationship advice. You can learn more at
lindsaydetwiler.com
or follow Lindsay on Facebook, Instagram, Twitter and Pinterest, to name a few.
You started a blog back in the day called the Voice of Innocence in college. You later published a novel of the same name. Can you tell us a little bit about your background, including what led you to begin writing?
Yeah, so I always wanted to be a writer from the time I was a little girl. I loved books. I loved writing stories, but it was one of those crazy wild dreams I had that I never thought would come true for me. In college, I took a class called the Literature of Health and Healing. It was a class about people who were terminally ill, stories like Tuesdays with Morrie, for example, and it was all about how you need to chase your dreams while you still have time. That class inspired me to chase my dream, which was to write a novel.
I had this idea in my head about, basically, a wrongful conviction. I loved Nicholas Sparks books. I knew I wanted to write a sweet romance, so that's where I started. The title Voice of Innocence came to my mind and I started writing my book that summer. It took me many years to finish, about three years.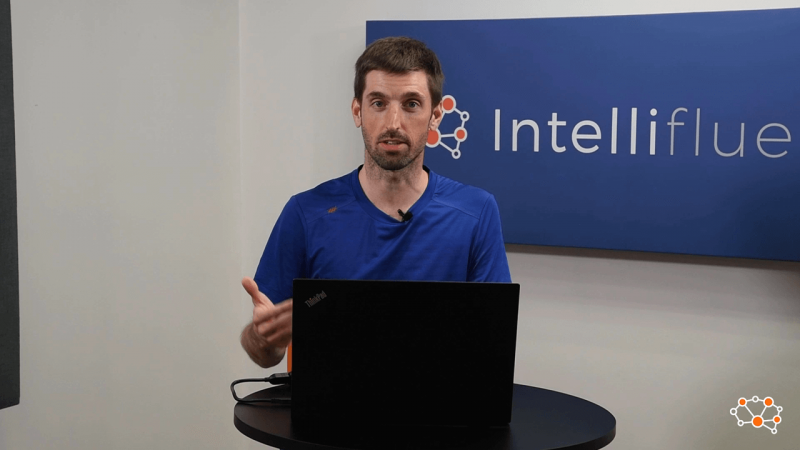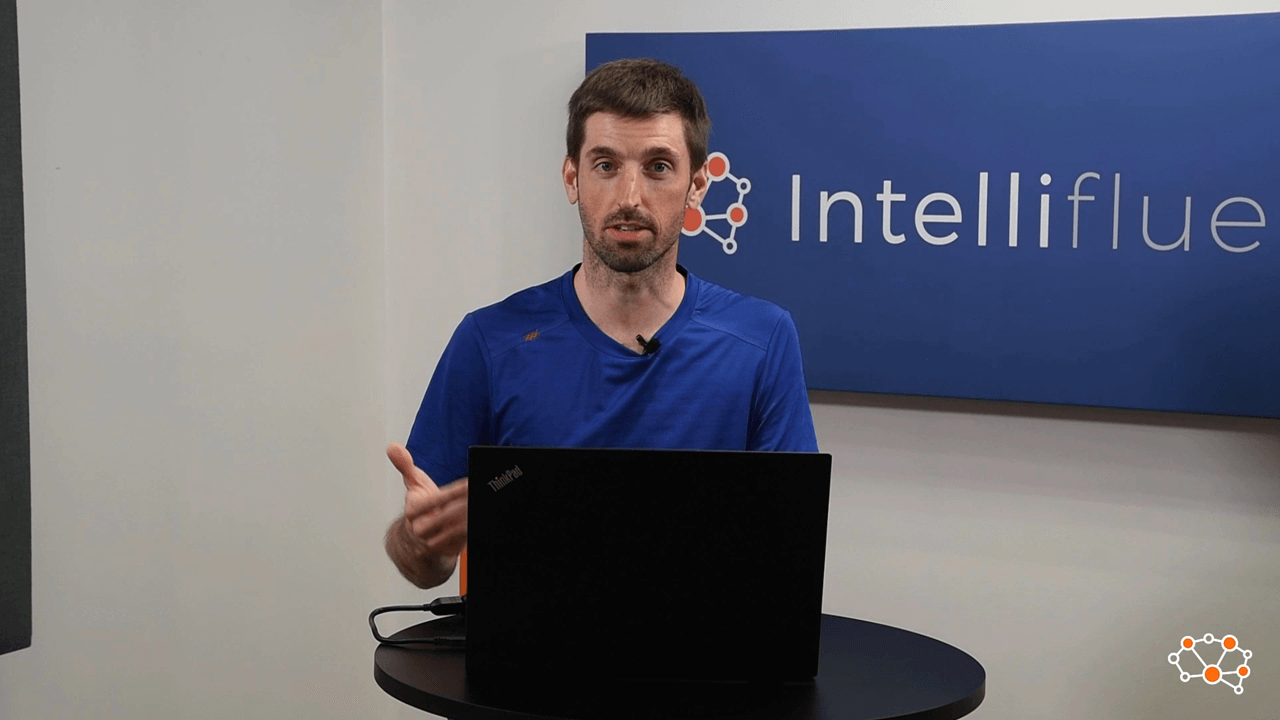 I would just write over the summers thinking it would go nowhere, really not thinking my dream would come true. Long story short, after I got married, my husband encouraged me to send it out to publishers. I found my first publisher and the rest was history. I was a published author and it's really been a wild ride, a dream come true in so many ways.
In the bio of your site, you state that some reviewers have noted that your books aren't typical romances. What makes your approach different?
For me, I've always wanted to portray what I felt was the genuine realistic side of love. I think a lot of romance novels portray the fantasy side of things, where people are whisked away to these magical locations and have fancy dates.
Related: What if I don't have a direct URL to the content I created for a brand?
For me, I think love is about true love, imperfect love, that not every love story has those beautiful moments every day. It's about small moments that really count and so for me, I've always wanted to paint that emotional side of the story, whether it's in my romance or I also write thriller and horror, which is my main genre now. That's always been my focus, is the genuine emotion. I try not to shy away from the truth, even if it's not genre specific. I try to really paint the picture of what I'm feeling and the emotional side of things.
Can you tell us a little bit about your thriller, The Dark Side?
Yeah, so in 2018, I felt like I had said all I wanted to stay in the romance genre at that point. I had this idea for a creepy story. I knew I wanted to write a thriller at some point, so I had this idea for a book that would be called The Widow Next Door. I started writing it, kind of the same thing. It was kind of like starting over. I felt like no one would read it. What are you doing? You're a romance author. I finished the book and Harper Collins UK picked up the book. The Widow Next Door came out in 2019 and that's the book that put me on the USA Today Bestsellers list. It was another wild, crazy dream that came true that I never expected, and so now I spend most of my time writing thriller and horror. I found that that was really my place in the writing world and I'm still working in that genre.
What have been some of your favorite collaborations to-date with brands or publishers?
For me, in addition to being a bookworm and a writer, I also love makeup, and hair products, and that side of things. When I started in romance, I always used to write about those things on my blog and on my social media, just because it's what I love and what I'm passionate about.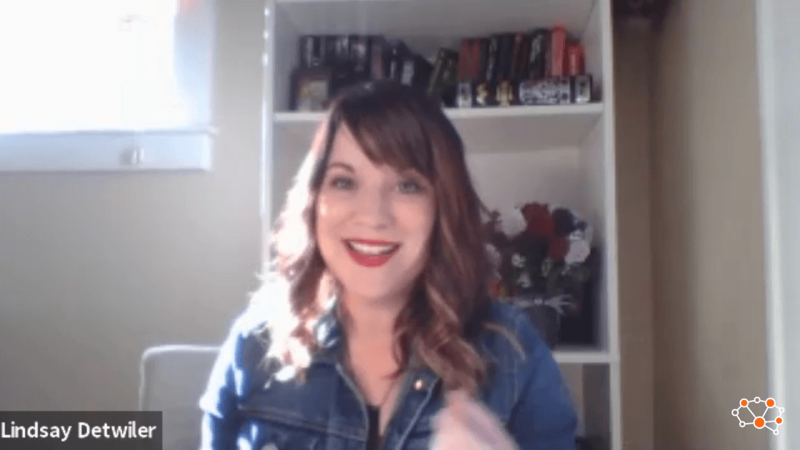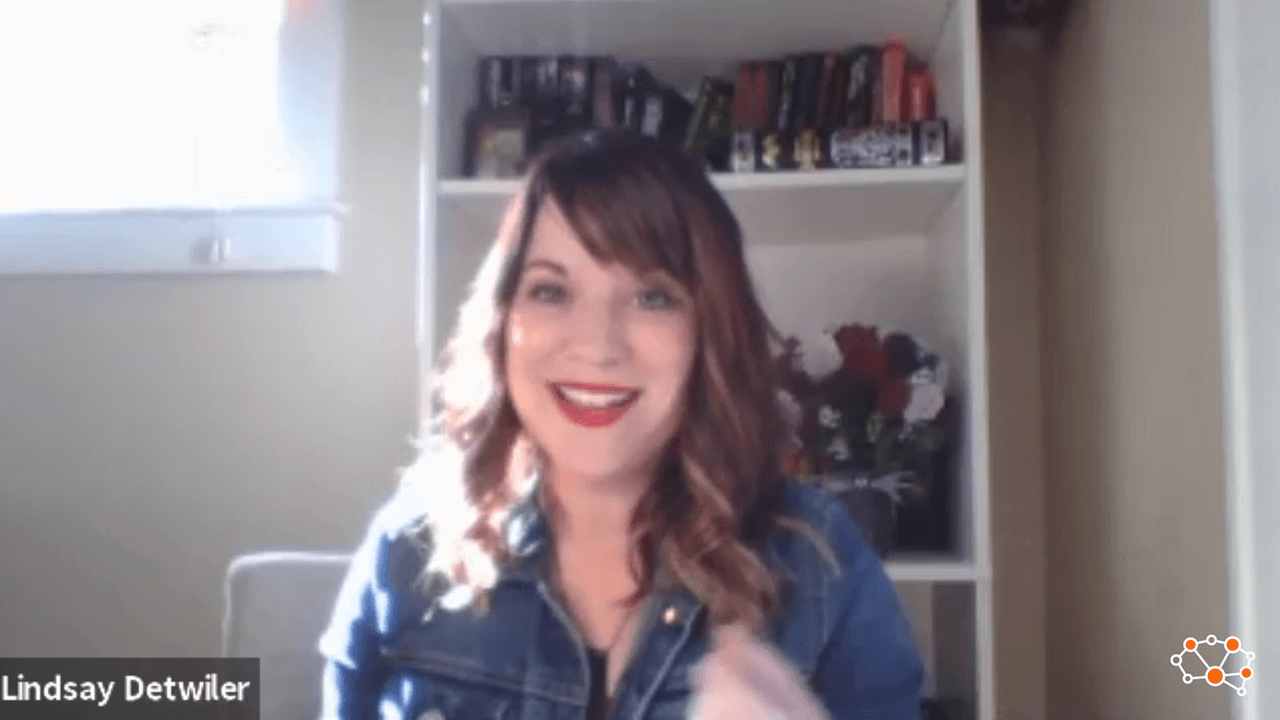 Some of my favorite collaborations have been with some of my favorite brands. Recently, I got to collaborate with Kiss and their impress nails, which is my favorite brand. I was so excited I got to try out their new collection and I actually just got to work with them on their eyelashes. I love bringing products that are affordable, and that make women feel beautiful and just being able to review them in an honest way on my social media, and introduce them to products they love. That's been my favorite thing.
How do you find time to write? How do you structure your week so you can get pen to pad, pen to paper?
It is tough at times there's a lot going on. For me, I'm not one of those writers that sets a strict schedule for myself. It's my passion. It's what I love doing, so I try to keep it that way. I try to write when I'm passionate. Usually, I write in the evenings for a short amount of time, half hour, hour at most, just in little segments.
Related: How can I add, remove, or update photos on my influencer profile?
Then as a teacher with summers off, I spend most of my summers drafting my books. That's when I get a lot of my writing done. For me, though, it's always been about the passion of telling the story. Like I said, I don't hold myself to a strict word count or anything like some authors. I try to write when I'm inspired, when I have a story that I just really want to tell.
What advice would you have for prospective writers who are just thinking maybe starting a blog or a novel as you did?
I think it's just about being true to that story that's on your heart. When I started writing Voice of Innocence, my first book and even my first thriller, I did not expect it to go anywhere. I wasn't writing to impress a publisher. I wasn't writing to market or to get a certain audience. I was writing the story that was haunting me, so to speak. I was writing the story that I felt passionate about. I think whether you're writing a novel, or a blog post, or an article, you have to write your truth. You have to write what you want to say, and use your own voice and not worry about what people will think or what will sell the most books. I think that is the true secret to being successful at writing, but also being fulfilled at writing.
Note: Influencer Spotlight interviews are edited for time and clarity.

Andrew is the Head of Client Services for Intellifluence and has a background in communications. He is committed to helping brands get the most out of their campaigns and is the co-host of the Influencer Spotlight series.