Welcome to 2022, or 2020 too depending on how things are where you're at. While I hope you were able to enjoy some end of year downtime, the Intellifluence team has been busy as ever after our Influencer Offers launch. Let's catch you up on all the details of the state of the company.
20,000 active brands. Technically we're currently at over 21,000 active brands as of writing this, the majority of which are making use of our free influencer offers only account however we crossed the 20,000 milestone as well in this timeframe.
180,000 active influencers. Every day we work to bring in fresh faces from all around the world and for a myriad of social networks, blogs, and podcasts. The thesis here is simple: democratize influence, so get everyone we can setup and working with brands.
What about product updates? There's 7 pages of git updates, so I'll summarize the ones you might notice (without giving away anything too proprietary), which is of course in addition to the countless bug fixes, new system triggers, educational knowledge base updates, auto-emails, who knows how many support tickets, and minor system improvements.
Intellifluence product feature updates
Downgrading to free account. Once side benefit of being able to launch a free plan focused on just Influencer Offers is we now have a good landing plan for those looking to downgrade for a period of time or to effectively pause vs completely cancel. This has cut user churn in a very big way as we can now be more flexible with those that want to toggle being paid and unpaid plans depending on their own internal influencer marketing needs.
Deeper influencer history. For brands that work with a lot of influencers, it became necessary to provide a better work history at a glance, without forcing additional profile views. Now this can be done in our messaging panel, saving a click. Whenever we can surface the right information in fewer steps for any user, it's almost always going to be the right move.
Pitch data expansion. Some brands and influencers needed more data on pitches to make quicker decisions and needed influencer profile view data in order to augment the decision making process.
Message templating on pitching. For our volume users, variable-based personalization now exists with message templates.
Security updates. So many of these; we are constantly making sure we're on updated packages and doing right by our users. It's work that never ends.
Influencer Offers Pitch Modal. This was to make our Influencer Offers product more useful to everyone when pitching.
New Brand Dashboard. You'll probably have noticed this looks very different now. Based on usage we want to get brands into the data they need the most, the quickest way possible. Interact with the right influencers immediately.
New Deposit Limit. We dropped our minimum deposit amount to $10 for the time being, to help those primarily working with smaller influencers on the Influencer Offers product to not feel the hurdle is too high to be productive.
Speed Improvements. Like security updates, we're always working on this. A faster site is a more useful site, and we want to always be useful for you.
New Discovery Filters. In discovery process, sometimes a brand might want to specifically exclude a geography or category in order to hone in. Additionally, sometimes a brand might want to work with a specific region (i.e. Europe) without having to select each country. These filter updates are geared to saving you time.
New Public View Influencer Offers. It only took a few weeks before we had enough data to know we wanted to display our public Influencer Offers data better. Continuous improvement.
More Detailed Pitch History. It's nice to know who you've worked with as a brand, but after a period of time becomes just as important to know who you considered working with, but didn't for some reason.
Encourage Sharing. Every SaaS product needs effective flywheels. We want to help influencers be as successful as they can be, so helping them share out their public profiles that contain newly created Influencer Offers gets more potential brand eyeballs looking and hiring via those profiles.
What's next?
You know those 7 pages worth of closed git issues? We have nearly the same amount of known issues to build juicy new features around, and about a quarter the number of which that are ready for QA. 2022 is going to be a great year to be an Intellifluence user.
Love,
Joe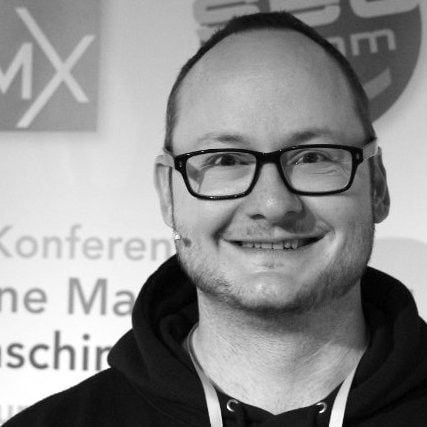 Joe, CEO and Co-Founder of Intellifluence, has over 25 years of experience in SEO, leading several successful marketing companies and providing expert consultation. He is the author of The Ultimate Guide to Using Influencer Marketing, which is available as an eBook or in print.