Last Updated on June 10, 2020
When you're trying to grow a global network, sometimes you find yourself in a situation where it's a lot easier to sign up one part of the network than another. For instance, from the success of our influencer-to-influencer referral offer, our wonderful influencers have managed to recommend friends and family all over the world. However, in some parts of the world we simply don't have brands yet to keep them as busy receiving product and making money as we'd like to.
I believe that we can now change this by introducing our influencer-to-brand referral offer. Why, as an influencer, would you want to take up this offer and market Intellifluence to the world?
Lifetime commissions. For as long as the brand you sign up is paying us a subscription, you'll receive 10% of that subscription which will show up in your Payments report and paid out like all other transactions backed by the Intellifluence Promise.
If you're currently working with other brands off a platform such as Intellifluence, you can get them on our platform to make your life a bit easier…and make commission on them in the process!
You can now approach those companies local to you in your part of the world. For instance, we love our influencers signing up in high numbers from countries like India, Brazil, Mexico, Italy etc – however, we do recognize that brands from those areas are not signing up nearly as quickly, and we don't have the resources to sell directly into those companies with our staff, so you can be the one responsible for earning all those commissions and effectively bringing your local market to us. This is really my dream with this project, for everyday influencers everywhere to get the financial credit they deserve by connecting with their everyday local brands.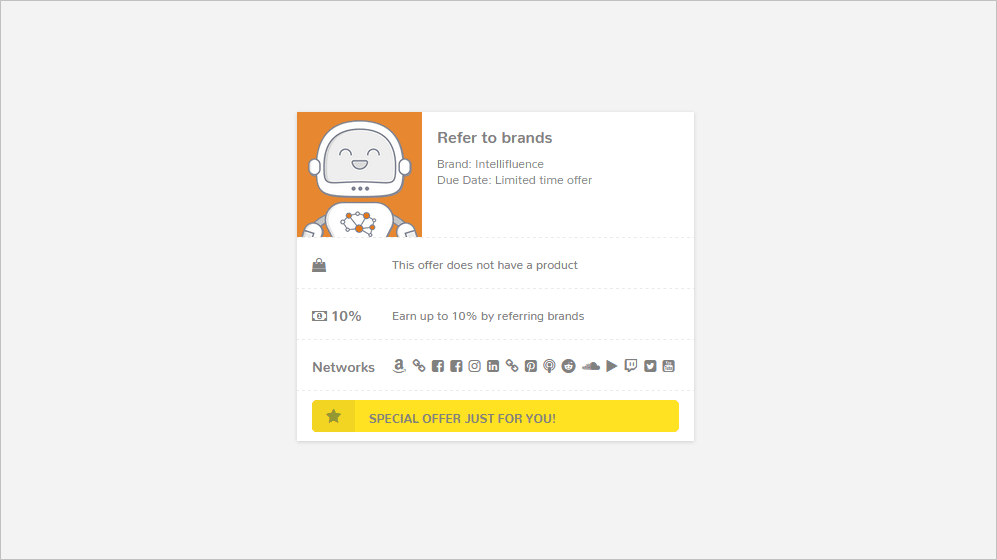 How can you as an influencer get started on this offer? Easy.
Look for this offer in your Marketplace listings.
Follow the directions to send out the referral link to brands that you think might be interested in signing up to Intellifluence to work with you (and others like you).
Profit!
Thanks for being a crucial part of Intellifluence's continued success.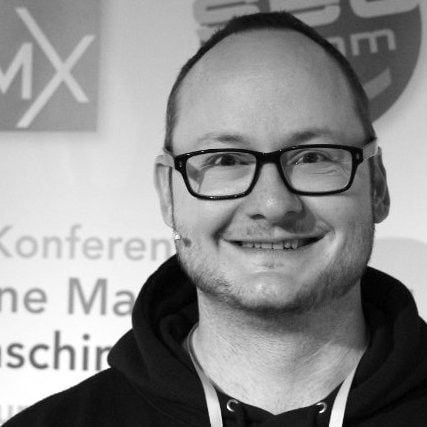 Joe, CEO and Co-Founder of Intellifluence, has over 25 years of experience in SEO, leading several successful marketing companies and providing expert consultation. He is the author of The Ultimate Guide to Using Influencer Marketing, which is available as an eBook or in print.