Last Updated on June 8, 2020
As you start to explore the world of influencer marketing, you will discover there are thousands of influencers of all different industries, specialties, and sizes. It can feel overwhelming to try and find the best candidates for your campaign. Fortunately, if you know what to look for in the world of outreach, you can separate the wheat from the chaff and really develop an effective marketing campaign that drives traffic and sales for your brand.
Creating a Target Persona Profile
Before you set out to find influencers, jot down a list of key traits that would make them useful and effective for your brand. Some companies create half-page profiles to guide their outreach team, while others have multi-page books created with strict guidelines for working with online personalities.
These profiles will prevent you from making basic marketing mistakes. You will be less likely to reach out to people outside of your niche, personalities who are too big or too small, and competitors who are fighting for the same audience. Knowing what you want is essential before you start looking.
An Influencer type usefulness matrix also makes onboarding easy. You can train new team members or interns on what to look for in influencers without relying on one person's intuition as to what makes a valuable asset to your list.
Invest in the Right Tools
With hundreds of influencers in your niche, it can be next to impossible to keep track of who you know, who you have pitched to, and what their response was. Don't get lost in a sea of spreadsheets that grow increasingly confusing. Instead, look for an outreach tool that helps you find and manage the influencers you need.
The Intellifluence Discover Tool makes it easy to find influencers and filter them by the criteria you need. You can use the traits in your persona profile developed earlier and add them to our system, ensuring that the only influencers you see are relevant to your brand. If your needs change or if you want to expand, you can change your search criteria to discover new people.
Manually searching for influencers is tedious, and managing them is overwhelming. Tap into the web to find a tool you need.
Sort Your Influencers by Type and Expectation
Not all influencers are created equal, and not all influencers will drive massive amounts of sales to your brand. If you want to optimize your influencer outreach, then you need to label each influencer by their goals and size. Understanding the role that each individual plays can help you set realistic goals for success. Instead of expecting a micro influencer to drive the same sales as one of the top blogs in your niche, you can set engagement goals and use them to build your reach.
These clear labels can also help you rate candidates against each other. You can see which of your micro influencers are most effective and which celebrity personalities are the most effective. You wouldn't compare a little league or high school player to a professional athlete, and the same can be said about your influencers.
Curate Successful Influencers and Cut Nonessential Ones
The longer your influencer marketing campaign goes on, the likelier you are to have a list of top-performers, middle-performers, and low-performers. If you're not careful, your low-performers could take up more of your time than you want without generating the results that you need.
Currently, everyone is talking about Marie Kondo's Netflix series "Tidying Up," and you can use the same philosophy with your influencers. Review the performance of your top influencers quarterly to see if they "spark joy" by driving sales or increasing your exposure. Pausing ineffective campaigns can allow you to focus your efforts on influencers who are ideal for your business.
Develop Long-Term Relationships
Influencer optimization doesn't just involve finding the right influencers; it also means streamlining your process so you can get the same results (or better results) with less work. This frees up your time to work on other marketing projects, since you know your campaigns are running fine.
Instead of handling month-to-month promotion deals and agreements, work with your top influencers to establish quarterly plans and expectations. Your candidates will appreciate the security and steady income, and you will benefit from the planned media buys in the months ahead. These long-term plans are also ways to reward your influencers for their value and thank them for their engagement related to your brand.
Optimizing your outreach isn't a complex process. You simply find the best possible options to drive results with the budget and resources you have. This process is the crux of influencer marketing and can help you build on your successes as you grow your brand.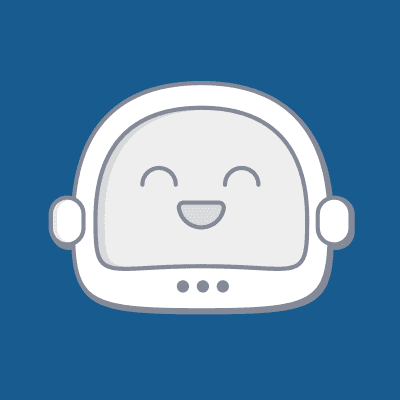 SallyBot is committed to helping users get the most out of Intellifluence. By helping brands create campaigns, providing unparalleled customer service and offering useful advice, nothing makes SallyBot happier than hearing she is liked… Really, really liked.