Last Updated on June 8, 2020
In our previous piece on interacting with your niche community and collaboration, one of the reasons to work your frenemies and the coopetition was to increase visibility. Being seen is such a large component of becoming a top tier influencer that I wanted to delve into how one can go about pushing that visibility further, since so many brands in our network and others will claim that audience visibility is the top selection factor when evaluating influencers.
First, Get Noticed
What are the various ways to get noticed? If you really break it down, like Brendan McCaughey does here, then the ways to stick out are to:
Work harder in comparison to one's peers — this makes sense right? All things being equal, the person that is simply trying harder and doing more is going to be at an advantage of being seen than her peer. It is a sheer numbers game, a matter of probability. Being in a position to be noticed more frequently will result, statistically, in being noticed more.
Be different in some way — I liken this a bit to what we suggest on the importance of focus and authenticity. Using one's own voice and digging deep on a specific topic sets one apart from the homogeneity that is generalized product reviews.
Make eye contact — or maybe in the case of digital influence we can associate the concept to the ability to send direct messages, pick up the phone, or more literally, look into the camera on Skype. Our closest analogies really exist to try to provide as close a physical connection as possible. They aren't quite the same as looking a person in the eye when talking, so this is close as we can get, to take the additional step of contact.
Keep learning — this advice fits neatly with what we've previously discussed on resilience on the 10,000 hours theory + Pareto principle, moving from not-half-bad to expert.
Once you are capable of being noticed, you need to apply pressure and push to get gain that attention.


How Can I Get Noticed?
Sometimes the best way to grow an audience is to get noticed off the platform. What do I mean by off-platform attention that drives on-platform audience growth? Paul Kemp shares some of the successes he had a few years ago as an example. Note the traffic impact he had by leveraging where he was already seeing a little attention and turning it into a lot of attention. That traffic and extra attention cycled back around to grow his platform audiences to a significant degree.
Seriously, HOW CAN I GET NOTICED!?
Ok. Ok. Let's start by looking at how to guest post anywhere which comes to us from our friend John Rampton. I recommend that you read his post in detail, but there are a few very straightforward takeaways. As an order of operations:
Make sure you already have a blog with high quality content. *cough* That means quality over quantity.
Find places you can guest blog on. John breaks out a couple different ways to go about this using a few tools like Sitecomber and some basic Google queries. Keep in mind that not all of these are going to be relevant; in fact, I would say that most probably aren't, however some of the larger generalized publications might still be a fit.
Dig further on specific personality and niche queries with "guest post" keyword modifiers to see where your industry authoritative influencers are hanging out. Remember, co-citation is a big deal; if you can appear alongside the experts then before you know it you will start to be perceived as an expert.
Use a tool like Buzzstream and LinkedIn to try and identify whom the editors and guest blog account holders are.
Research like an influencer on a mission — look into comments, aged blog posts that aren't correct, etc. You need ideas on what you want to provide.
Pitch. One of the most popular posts on our blog is how to pitch, and it doesn't really even deal with content pitches, but all the advice is still applicable on developing a concise value providing pitch.
A variant on the above exercise is getting interviews via sheer hustle explained by Jeff Bullas on his tips to becoming an industry influencer. The variant essentially is basically "industry" + "interview" search queries and then following through on the above steps since you'll still need to provide a compelling pitch on why you should be interviewed. The more work that you can do for the editor/author, the more likely it is that you'll get an accepted pitch.
Be Everywhere
Pushing hard to get guest posting opportunities and interviews is a solid strategy; I've used it to a degree several times for various businesses. So long as you put in the required work, you'll see results. While this is all occurring though you need to stay as active as possible on as many networks as possible. As Roberto Blake would suggest, you need to appear everywhere. In his methodology, it can be broken down in digestible chunks of time to prevent rabbit holing on topics unnecessarily. Being everywhere once against casts the perception of always being in the thick of the discussion, which results in publications pitching you to do interviews and guest posts. There's no greater compliment you can receive than "how many people are you, really?"
Get Trained
It is easier for me to dole out advice than it is to make it work, because there are lots of moving pieces in establishing yourself as I so casually suggest. Thus, another avenue is to consider getting professionally trained by a PR expert like Mary Simms. The lines between influencers and public relations professionals are getting blurred, so by better understanding the ins and outs of public relations and key publications as it pertains to your niche, you can inject yourself into the conversation in a way that greatly benefits you, building up both your off-platform and on-platform reach, translating into the significant audience growth that you and brands want to see.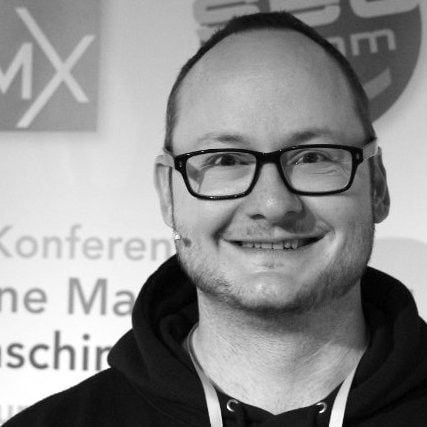 Joe, CEO and Co-Founder of Intellifluence, has over 25 years of experience in SEO, leading several successful marketing companies and providing expert consultation. He is the author of The Ultimate Guide to Using Influencer Marketing, which is available as an eBook or in print.