Last Updated on June 8, 2020
After all the time you spend getting your influencer campaigns set up and finding high-quality bloggers and social media personalities to promote your products, you want to get the most bang for your buck. Some companies take a "set it and forget it" approach to their influencer campaigns — particularly if they develop their campaigns using Intellifluence. It seems like these campaigns should run smoothly once all of the set-up is done; however, this couldn't be further from the truth.
Your influencer campaigns require constant tweaking, improvement, and optimization. This will increase your ROI and strengthen your relationships with your influencers. If each influencer post drives more traffic and more sales than before, then both parties will be happy.
Check out these five ways you can optimize your influencer campaign.
Create Different Influencer Campaigns to Monitor Progress
As an influencer marketing professional, you need to follow the scientific method to learn what works and what doesn't. If you have only one influencer campaign and you broadcast only a single message from it, then you will never know which efforts improve your campaigns and which steps hold them back.
Some marketers set up their influencer campaign in the form of a grid system, with influencers on one axis and the promotions on the other. Message A might be a home run with audiences of Influencer 1, while Message B falls flat. If you only give that particular influencer Message B, then you are more likely to blame the influencer rather than the message for your results.
Testing various messages and influencers can help you see what is objectively bad for your campaign, so you can weed out the weak links and replace them with stronger chains.
Check to See Which Influencers Are Performing Poorly
One of the easiest ways to optimize your  influencer marketing campaign is to see which influencers aren't driving the sales and traffic that you need. This is particularly easy if several influencers are meeting your goals for them, while a few lag behind.
You have a few options to improve your efforts with these influencers. Start by talking to them about how the campaign can be improved. Take their advice and try a few new tactics to boost traffic or sales. If your efforts continue to lack the punch you need, you may want to cut these influencers and reinvest your budget into different options, including the search for top-tier influencers. This will increase your ROI by regularly cutting low performers.
Review Your Products, Promotions, and Hashtags
Your influencer marketing campaign should be as diverse as the influencers themselves. You likely won't promote only one product, one message, and one hashtag over the course of the year. As your product and message portfolio becomes more diverse, review the results to see what sticks.
In this case, you might want to focus on how many influencers succeed with various messages, price points, and promotions. One influencer might have success with a particular message, but all others might struggle to drive traffic with that promotion. If you just looked at the numbers from a sales perspective, you would think that the message was successful, while several influencers would say otherwise.
Your influencers won't succeed with a bad message. If you improve your content, your sales should grow.
Source Feedback from Your Influencers
One of the main benefits of Intellifluence is its message system, where brands can quickly and easily communicate with influencers and receive feedback on their performance. As you try new messages and sales tactics, talk to your influencers about how you can improve. They may have ideas based on what has worked in the past with other clients and how their audience reacts to different content forms.
Increasing communication as a whole is important when optimizing your influencer marketing campaign. Clear communication makes it easy to change plans or adopt new methods, increasing the flexibility of your overall influencer campaign. Plus, when your influencers feel like they're being listened to, they will be more comfortable approaching your brand and working with you.
Increase the Flexibility in Your Campaign
If you continue to optimize your influencer campaign and still don't see the results you want, consider giving more flexibility and options to the people promoting your products. Some brands insist on providing copy, images, and hashtags with set prices and absolutely no wiggle room. In some cases, this makes the advertising seem stiff and off-brand for many influencers. Instead, put the power in the hands of your influencers. Let them write copy based on your talking points.
If your influencer campaign grows with the help of these efforts, then you can shift your role more toward monitoring the content for accuracy rather than creating content for your influencers to use. If you're using a service such as Intellifluence and you're not making much headway when it comes to attracting the right influencers, consider modifying your budget (or relaxing search filters if you're using the Intellifluence Discover tool) so that you offer more incentive.
Your influencer efforts follow a constantly improving process. Those who take time to optimize their accounts each month can watch their campaigns grow, while brands who ignore their influencers will have a hard time building relationships that drive sales.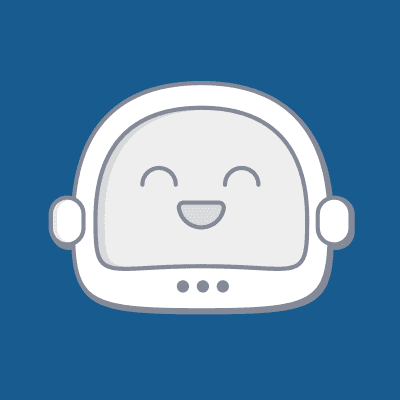 SallyBot is committed to helping users get the most out of Intellifluence. By helping brands create campaigns, providing unparalleled customer service and offering useful advice, nothing makes SallyBot happier than hearing she is liked… Really, really liked.