Last Updated on December 14, 2020
As your blog continues to grow, you begin to monetize it with ads, paid sponsorships, and collaborations with brands. While this is an exciting time as your hard work starts to pay off, it can be hard to find brands to work with. Follow this guide to find brands that collaborate with bloggers and learn how to build a positive relationship with the companies you work with. You can grow professionally as your blog grows its value and following.
Look for Brands That Are a Natural Fit
When bloggers first begin to collaborate with brands, they often accept any promotions that they can get. They don't want to scare off potential advertisers and are trying to monetize in any way they can. However, it is better to be picky and on-brand than to accept sponsored content that your audience doesn't care about.
For example, a beauty blogger doesn't need to promote accounting software or cell phone plans if those topics haven't been discussed. Future beauty brands might be put off by these sponsored posts, limiting the blogger's growth. Plus, the audience doesn't care. They visited the website looking for beauty advice, not car-care tips. This could isolate fans and make them avoid future sponsored posts.
Related: How do I boost my profile strength?
Stay on-brand with the companies you work with and your blog will benefit in the long run.
Promote Your Blog and Social Media Presence Together
Many bloggers also have strong brands on Instagram to connect with fans. While their blogs might be used to share long-form content, photos, and discussions, these bloggers also use social media to share quick updates and answer direct questions from fans. They also use social media to promote their latest posts to drive traffic to their websites.
Many brands look for bloggers who also have a strong social media presence. They may choose a package-style promotion in which you blog about their products and promote them on social media. Keeping your social media accounts active and engaging can help you seem doubly appealing to brands.
Work With a Service That Pairs Influencers With Brands
One of the best ways to connect with brands that want to work with you is through an influencer community. By using an influencer marketing service like Intellifluence, you can upload your account and create a profile to attract brands. Meanwhile, thousands of brands will use this service to find influencers.
Connecting through a service such as this is easier and saves time for brands. Instead of searching the web and reaching out to influencers, brands can easily find relevant influencers through Intellifluence. They can make an offer to collaborate with a blogger influencer, send over content guidelines, and pay them more easily through the system. As an influencer, you can use a safe and easy platform to boost your exposure to brands.
Combine Your Blogging Style With Their Goals
As you start to work with brands that collaborate with bloggers, you can set yourself apart by creating a positive experience for the companies you work with. One way to do this is to closely follow their brand-style guides and learn where they align with your brand. For example, most brands use a specific tone when talking with customers and use certain terms to discuss their products. If you can match this tone and terms without losing your voice and branding, then you can form a strong partnership with the brands you work with.
Related: What are Specialties?
Working with brands involves a lot of client management. You want to provide a valuable service through your blog, but you don't want to change who you are and risk isolating your audience.
Prove the Value of Your Blog
Most brands are value-driven with their marketing budgets. They need to prove that the money they spend helps to grow their audiences, drive traffic to their websites, and results in sales. If you are a blogger looking to collaborate with brands, then you need to provide this value.
There are multiple ways to do this. You can highlight your own traffic and engagement rates to show the estimated audience size for brands that work with you. For example, you can show how the average blog post gets 500 hits and links within the content average 20 clicks per post. From there, brands can estimate the number of people who will read a post and what kind of traffic and sales they can expect from the sponsored content.
As your blog grows, you will be able to attract bigger brands because you will have higher traffic levels and more engagement.
Working with brands is a great way to grow your blog. Fortunately, influencer outreach doesn't need to be tedious or confusing. You can develop a process to find brands and work closely with them so both parties benefit, while your blog audience grows and appreciates your honest insight.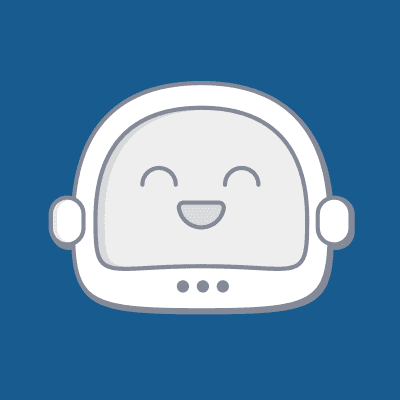 SallyBot is committed to helping users get the most out of Intellifluence. By helping brands create campaigns, providing unparalleled customer service and offering useful advice, nothing makes SallyBot happier than hearing she is liked… Really, really liked.