Last Updated on July 23, 2020
The coronavirus has all of us on our heels. The news surrounding the breadth and depth of its impact is impossible to escape. As Intellifluence shifted to 100% work-from-home earlier this week I was struck with that sense of helplessness that I'm sure all of us have felt at some point in time. I wanted to do something to assist, but I'm not a medical professional and beyond devoting some CPU time to some BOINC projects, there had to be something we could do…
As luck would have it, the AppSumo team was also looking to do something, so we joined forces, allowing us to accelerate our plans here for an Intellifluence charity initiative.
The initiative is simple. Right now, any coronavirus impacted small business (restaurants, bars, entertainment venues, lawn care…you name it) can apply to receive a free lifetime plan from Intellifluence. I don't care if it is 1 small business or 250,000 small businesses; I'll try to do what I can to help. Here's the form to apply now.
I say we accelerated our plans for the charity initiative because we had periodically received support requests over the years seeking out free plans, but outside of doing one-off grants didn't have a clean process. Now, whenever there's an economic impact, we hope to be able to provide something like this that makes getting back on one's feet a little bit easier.
A free plan isn't going to solve all of a SMBs problems, but I do hope that in us doing this we can pay it forward and inspire others of means to do the same. If enough of us proactively create mechanisms to support these companies, we can recover as a small business community.
Stay safe and help each other.
Joe
P.S. Our friends at Small Business Trends have taken the reigns and compiled a list of other tools going free to help you out during your time of need: https://smallbiztrends.com/2020/03/resources-to-help-small-businesses-impacted-by-coronavirus.html
Fellow Scottsdale company SpyFu is also giving out free subscriptions to marketers that need it https://www.spyfu.com/blog/spyfu-is-free-for-anyone-that-needs-it/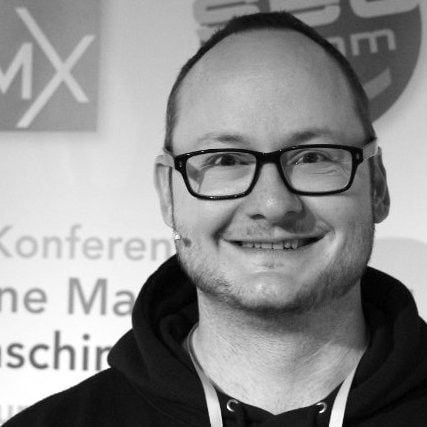 Joe, CEO and Co-Founder of Intellifluence, has over 25 years of experience in SEO, leading several successful marketing companies and providing expert consultation. He is the author of The Ultimate Guide to Using Influencer Marketing, which is available as an eBook or in print.