Last Updated on June 8, 2020
Social media marketing is an effective form of advertising for businesses. Approximately 93% of business that advertise on social media said that their campaigns have increased awareness of their brands, while 87% reported that their social media marketing campaigns have boosted their online traffic. Social media marketing also helps businesses generate leads, increase sales, and improve brand loyalty. Consider these different types of social media campaigns to improve your own business marketing efforts.
Celebrate the Holidays
The holidays get everyone talking. You can capitalize on this conversation with a social media campaign surrounding the event. While major holidays such as Christmas and Easter are obvious choices, the calendar is full of smaller holidays such as National Spaghetti Day on January 4 and Felt Hat Day on September 15. Since not every business celebrates these holidays, your campaign won't have as much social media noise to cut through.
Look for days that are a natural fit for your business and create campaigns around them. For example, an Italian restaurant may offer a special dégustation dinner with different spaghetti dishes for National Spaghetti Day. Felt Hat Day provides the opportunity for an apparel outlet to discount its hats. Use hashtags in the lead-up to the event to increase awareness. The quirkier your campaign, the better the results will be. Off-the-wall ideas are memorable and shareable.
Work With Influencers
Social media marketing on your own business profiles isn't your only option. In fact, with 42% of consumers stating that they distrust business advertising, you may want to consider other alternatives. While critics report that business marketing is often "remote, unreachable, abstract, and self-serving," they appreciate the personal touch of influencers. In fact, more than one in three people claim that they trust what an influencer says about a company more than the company's own advertising.
Related: What is a campaign?
Influencer marketing services such as Intellifluence enable businesses like yours to easily connect with influencers in your niche and create a social media marketing campaign together. You may send your influencers products or invite them to use your service in exchange for endorsements on their social media profiles. Unboxing videos and photographs showing influencers using your products or services are all popular. These types of campaigns are great ways to expand your reach and brand awareness since they put your business in front of the influencer's audience, which may be larger or more diverse than your own.
Partner With Other Businesses
Just as working with influencers on social media campaigns can put your business in front of a new audience, partnering with other businesses on social media campaigns can improve your reach. The most effective partner campaigns involve noncompeting businesses within your niche. These partnerships ensure that you're reaching an audience interested in a product without undermining your own sales.
For example, a dog grooming business may partner with a local veterinary practice. Both businesses could promote one another's services on social media. They could work together on an event — perhaps offering a doggy teeth cleaning and grooming for a set price — and publicize it on both of the organizations' Facebook pages.
Get Charitable
Simply being charitable to attract likes can seem self-serving, but promoting the altruistic efforts of your business makes sense. Approximately 85% of consumers think more favorably about businesses that give back to charities they're passionate about. Use your social media networks to tell your followers what you're doing for charity and get them involved.
Related: How many campaigns can I have?
Encourage your employees to volunteer with charities in your community or niche and snap pictures of their involvement for your social media networks. You could livestream some of their time volunteering. Consider donating a percentage of sales to a charity that matters to you. This effort is a great way to seem generous and boost your profits. Facebook also enables you to easily establish fundraising drives to collect donations for your partner charities.
Mark Your Milestones
Your social media profiles should be about your business. Make sure you don't miss your milestones. Marketing campaigns celebrating business anniversaries, milestone follower counts, and new branch openings are all great ways to engage your audience with your company. Long-term customers will feel proud to be associated with an organization that is doing well, while new customers will understand how established you are and trust you more.
Have fun with these milestone campaigns. When you know a milestone is coming up, countdown posts are a great way to build anticipation, especially if you don't tell your followers what the countdown is about. You may want to reward followers for engaging with you. For example, your 500th Facebook fan could receive a gift basket. Your entire social network could receive a code for a 5% discount on sales to celebrate the fifth birthday of your business.
Varying your types of media campaigns on social networks is one of the best ways to engage different types of consumers and get the best results from your marketing efforts. Use these social media marketing campaigns as launchpads to grow your customer base and increase brand loyalty.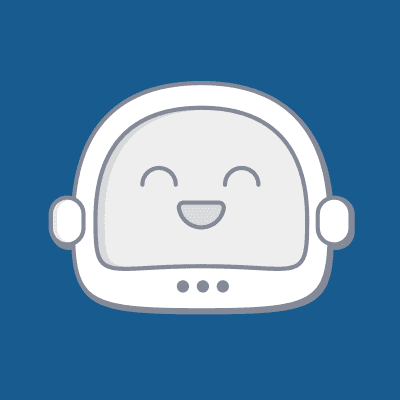 SallyBot is committed to helping users get the most out of Intellifluence. By helping brands create campaigns, providing unparalleled customer service and offering useful advice, nothing makes SallyBot happier than hearing she is liked… Really, really liked.