Last Updated on July 2, 2020
There are many blogs within the lifestyle niche, but a few stand out above the rest. These are bloggers who create unique content and connect with fans through their helpful advice and ideas. It's possible to learn how to develop your own blog voice and identify top bloggers to partner with by learning what other bloggers do well and what sets them apart. With that, we've highlighted our five favorite lifestyle blogs in 2019 so you can get a feel for their strengths and fan bases. Check them out!
Carolyn Scott-Hamilton is the blogger behind The Healthy Voyager. Scott-Hamilton brands herself as a "Latina, healthy, special diet, and green living and travel expert," among other impressive traits. She is a plant-based vegan chef and holistic nutritionist.
The Healthy Voyager started in 2005 to help travelers eat healthily and accommodate dietary restrictions while on the road. It's easy to fall out of good eating habits while traveling, instead opting for larger portions, skipping vegetables, and overdoing it on sweets and alcohol. Similarly, it can feel almost impossible to meet dietary needs (like keeping a vegan or gluten-free diet) in a foreign country, especially if you don't speak the language. Scott-Hamilton started a blog to help people stay on track wherever their travels take them, and the Healthy Voyager was born. Today, Scott-Hamilton has cookbooks, a TV show, and is a regular media personality.
Leslie Rossi, Canada
Leslie Rossi started A Life Well Consumed in 2014 as a fun hobby project. However, Rossi has grown her brand into one of the top lifestyle blogs in Vancouver. She covers a variety of topics, ranging from food and travel to culture, health, and wellness. Rossi fully encapsulates the "lifestyle" niche because she blogs for anyone interested in following her lifestyle.
Related: How are influencer blog scores determined?
Rossi's blog has become popular because she adds a personal touch to her content. People follow Rossi for who she is. In fact, in one of her most recent videos, she announced that she is having a baby, garnering dozens of views and comments. With this, other expecting moms can expect to follow Rossi, share similar stories, and prepare for the birth of their babies together.
Camille Walker, USA
Camille Walker runs the website My Mommy Style to share what she has learned about motherhood and to pull support from other moms from across the world. Her website is a great place to learn about being a mom and to realize that you're not raising your kids on your own. Even if you've never met Walker, you will feel like you are close friends. Her blog is approachable and she regularly strikes up conversations with people around her.
Follow Walker for recipes, kids' activities, and family travel ideas. She often tells stories about her four kids while providing useful tips and life hacks for surviving the more difficult days.
Chanel and Stevo, Austria
Chanel met her fiance, Stevo on a blind date in 2010. They say that their lives were set: good jobs, a beautiful apartment, etc. but they wanted more. In 2015, their blog How Far From Home was born. The couple picked up and started saying "yes" to crazy adventures, which would end up taking them all over the world.
Related: What social account(s) should I add?
The couple is known for their Wanderlist, a list of things they want to do all over the world. These items range from catching a salmon in Alaska to eating pizza in Italy. You can see what they've accomplished already and how they keep adding as they learn more about the world. The idea is that you are never done seeing the world — there is always something new waiting for you around the corner.
Jeana Shandraw, USA
Jeana Shandraw is the founder of Surf and Sunshine, which has grown into a strong lifestyle brand that covers a variety of topics. Readers are just as likely to pick up some fashion or travel tips as they are to read a social-good story or a tech review. It's this diversity and context that make Shandraw a popular blogger. In fact, she has been able to turn her website into an e-commerce platform where she sells her favorite dresses and other goodies online.
Shandraw has more than 12,000 Facebook fans and 75,000 Instagram followers. You can see how people flock to her with her highly visual content and organized pages. She creates a lifestyle that anyone would want to mimic and embrace.
All of these bloggers are part of the Intellifluence platform, which means brands can easily connect with them to collaborate and form new ideas or promotions. If you're interested in working with any of these lifestyle bloggers (or others like them) consider signing up for Intellifluence as a brand. This is the easiest way to connect with bloggers in your niche to grow your brand voice.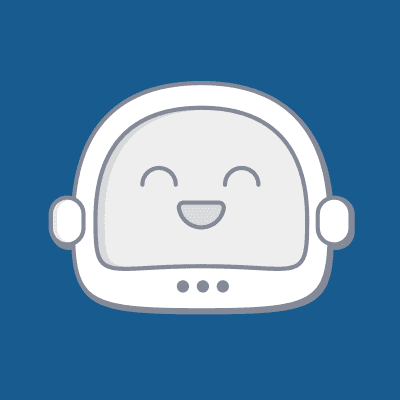 SallyBot is committed to helping users get the most out of Intellifluence. By helping brands create campaigns, providing unparalleled customer service and offering useful advice, nothing makes SallyBot happier than hearing she is liked… Really, really liked.