Combined audience of all Intellifluence Fitness Influencers (and growing on a daily basis)
We Have The Best Fitness Influencers…
With Intellifluence, you get access to a trusted network comprised of diverse Influencers. When it comes to ROI, it's difficult to beat the power of the peer influencer! Sure, celebrities may have larger followings, but peer-level fitness Influencers on Intellifluence feature engaged audiences that turn to these thought leaders for advice when it comes time to buy a fitness product or service. Our Discover tool makes it easy to filter by athlete, sport, social network and much more! We're confident you will get the exposure you need and grow your sales by relying on Intellifluence fitness Influencers!
*Audience reach totals subject to change. Industry stats provided by statista.com.
Travel Influencers For (Almost) Everywhere In The World
Our Influencer network is comprised of reputable peer-level travelers spanning the globe. No matter where (or what) you are looking to promote, chances are we've got you covered. From luxury travel Influencers to the rugged, adventurous type – you don't have to look any further to find the best way to connect with social travel Influeners.
*Audience reach totals subject to change. Industry stats provided by TrekkSoft.
How Can You Use Intellifluence As A Fitness Brand?
Learn how easy it is to run your influencer marketing campaign from start to finish
Join our network of brands that use Intellifluence to find the best Fitness Influencers…
uses of #fitness on Instagram
people belong to a gym or fitness club
global fitness and health club industry annual revenue
Meet Our Top Fitness Influencers:
Team up with the best
Our Influencers will work hard to help you promote your cause. Check out our top Influencers who are waiting to hear from you!
Influencer Marketing For Fitness, The Intelligent Way: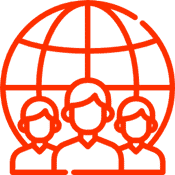 Find the right Fitness Influencers
Create a campaign as well as public offers and begin pitching Influencers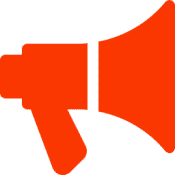 Share your product or service
Once an Influencer has agreed to the terms of your offer or pitch, it's time to collaborate!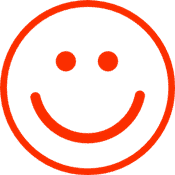 Get excited about the retweets, likes and shares associated with your product or service!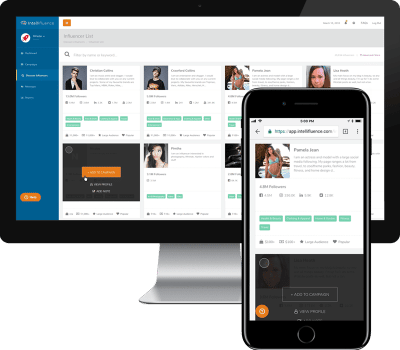 Ready To Get Started?
You can create a campaign within a couple minutes using Intellifluence – it's truly that easy! Once you have created a campaign, use the Discover tool to find and add the best Influencers to your campaign and send them pitches while your offer is on display in the Intellifluence Marketplace (optional). Need a little more convincing? We'd love to spend 15-30 minutes showing you how the system works and answering any questions you may have about how Influencer Marketing can help you sell more fitness products or services.
Are You A Fitness Influencer?
Do you own a blog or growing social media presence with an emphasis on fitness in general? If so, we would love it if you joined Intellifluence for free right now! Be a part of our rapidly growing network and begin the process of collaborating with brands that offer fantastic free products and/or cash in exchange for honest reviews and feedback. Getting rewarded just for doing what you love to do? Does it get any better?
Manage multiple Influencers? Join as a Talent Manager here