Last Updated on December 15, 2020
These days, business have quite a few options when it comes to accessing different types of influencers. First, there are aspirational influencers such as celebrities and models whom people want to be like. Next, you have authoritative influencers who use their expertise to make recommendations. Finally, you have micro-influencers, otherwise known as peer influencers. These individuals usually have smaller audiences than the first two, but they are one of the most powerful forms of marketing on the web.
Let's take a closer look at the power of micro-influencers and learn how you can strategically use these social media leaders to drive traffic and sales for your brand.
What Is a Micro-Influencer?
Micro-influencers are niche social media users and bloggers with a small, specific expertise. These individuals are people whom you connect with online through forums and social media chats. They share their recommendations with their followers because they want to help their communities. While other personalities may have hundreds of thousands (or millions) of followers, micro-influencers typically have only a few thousand people who follow their advice.
The small scale of these micro-influencers makes them effective. One survey of 2 million social media influencers by Markerly found that larger personalities may not be as effective as their smaller counterparts. Social media users with fewer than 1,000 followers had a like rate of 8 percent, while those with 1,000 to 10,000 followers had an average like rate of 4 percent. Those with followings of 10,000 to 100,000 had like rates of only 2.4 percent.
Micro-influencers typically charge less for promoted posts than more prominent users. You may find that higher engagement rates from the former group leads to a higher ROI for your brand. This reason is why many companies prefer to work with dozens of smaller influencers instead of one big fish.
Why Are They Effective?
Micro-influencers are effective because they use a form of word-of-mouth marketing to connect with customers. Posting recommendations on their social media channels or blogs is no different than calling a friend and sharing a positive experience that individual had with a brand.
Word of mouth is a highly trusted form of advertising. Consider the statistics that word-of-mouth recommendations drive more than $6 trillion in sales annually, making up 13 percent of consumer buying decisions. Further, people are 90 percent more likely to trust a brand recommended by a friend. Almost 30 percent of consumers say word-of-mouth promotion is the most important factor in strengthening or eroding brand affinity. Out of all of your marketing efforts and investments, word-of-mouth advertising with micro-influencers can have the biggest impact on the trust and sales of your products.
While you can certainly find other ways to tap into word-of-mouth marketing, such as using customer testimonials or asking for reviews, encouraging micro-influencers to post about your brand and paying them for sponsored promotions can have an immediate impact and help you reach a larger audience.
How Can Your Brand Benefit?
While peer influencers can be effective promotional resources for your brand, you still need to strategically plan your marketing campaign. These users alone can't sell your products; you need to find ways for them to connect with their audiences in ways that are engaging for all parties involved.
A few steps you can take to achieve these connections include:
Identify people within your industry or location whom your target audiences listen to. Don't try to force an influencer and product together.
Look for in-depth options for product promotion. Instead of simply promoted posts, influencers may enjoy a tour of your business or blog about their journey using your products. These efforts are more experiential for fans and influencers.
Develop concrete calls to action for their audiences. This strategy gives people the tools to try the products these personalities advertise.
Track which influencers are successful. This tracking will help you pick the best micro-influences possible to increase your brand's ROI.
A great example of local businesses turning to peer influencers is the Tampa theme park Busch Gardens inviting Tampa Bay Buccaneers cheerleaders to tour their haunted houses in October. The NFL cheerleaders are local influencers who connect with the Tampa community, and their high-pitched screams prove that the Busch Gardens houses are terrifying. Not only is the campaign hyper-local, but it also offers more experiential content than if the NFL team promoted the theme park in a social media post.
Find the Right Fit for Your Social Media Marketing Campaign
Even though you run a small business or a medium business with a small budget, you don't have to limit your marketing efforts. You can find effective micro-influencers who can connect with the specific concerns of your customers and generate better results than if you hired an A-list celebrity. Not only is this tactic a more budget-friendly one, but it's also better for your ROI.
Understanding your influencer marketing options can help you make the best decisions possible for your brand and help you build a successful campaign that your customers can connect with.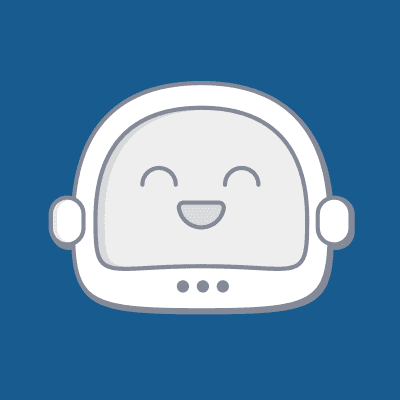 SallyBot is committed to helping users get the most out of Intellifluence. By helping brands create campaigns, providing unparalleled customer service and offering useful advice, nothing makes SallyBot happier than hearing she is liked… Really, really liked.