Last Updated on December 16, 2020
I have a multiple choice question for you.
What is the most frequently asked feature we've been asked for at Intellifluence?
A) In platform payments.
B) When are we going to get protected platform payments?
C) Platform payments would save me a lot of time; when can you launch it?
D) Joseph, I'm leaving you. It's you, not me. Yes, it was the lack of payments. Please don't call.
Welcome to the last 2 years of our lives. To say that brands and influencer alike have been asking for some sort of payments solution is an understatement; speaking with brands that have churned and influencers that left the platform, it was one of the biggest needs that we've been working to solve.
Why did it take so long?
We've been developing and testing this for several months now, to ensure that we could accurately account for the multiple campaign types we currently support, can gracefully handle scenarios such as archived campaign requests and negotiations post-agreement, and much more. Money is involved, so you deserve for us to get it right. It was a lot of work.
But that was the past. Welcome to the future.
Intellifluence's platform payments is not just a matter of a brand paying an influencer from within the platform; what we've endeavored to do is mitigate transaction risk. All future cash campaigns are now backed by the Intellifluence Promise.
In simplest terms, this means that a brand can fund its account and work against that balance when pitching influencers, knowing full well that it is no longer necessary to worry that an influencer might "take the money and run." Likewise, an influencer no longer has to miss out on opportunities when insisting on upfront money out of fear of a brand taking a review and running. No future campaign involving cash can start without money being confirmed as existing. That's the core tenant of the promise — we are guiding the transaction from pitch to completed.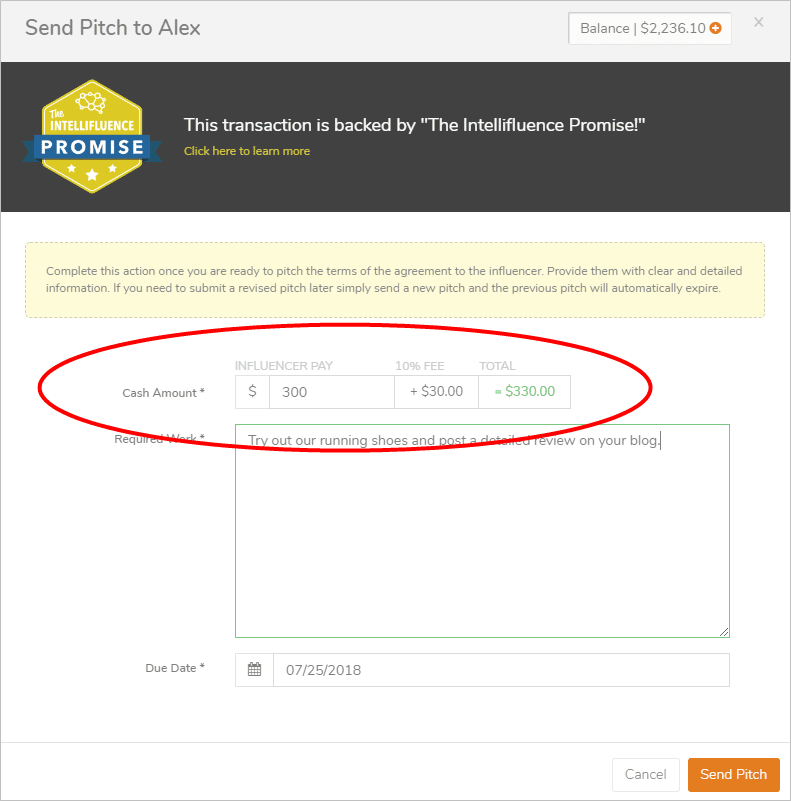 Some other great things are expected as well with platform payments.
For those brands running large campaigns, there's a significant time savings from not having to handle individual payments.
For brands handling primarily product campaigns, it now may make sense to shift to a cash campaign where a portion is expected to be used on the purchase of your product so you can rely on your traditional shipping process to reduce product receipt issues PLUS as the campaign is a cash campaign backed by the Intellifluence Promise, you don't have to worry about anyone looking to get the product and leaving without fulfilling their end of the agreement.
For influencers that primarily received product as compensation, the likelihood of you being paid for your services in cash will increase.
For influencers that are looking for more broad appeal opportunities, this was the #1 request by Enterprise CPG sales prospects, so we're expecting the volume of available offers to spike as we integrate this for those Enterprise CPG companies.
For talent agencies, I realize this was a big need to protect your clients. Done and done!
We're beyond excited for payments and are very happy to cross this off the to-do list. Like always, we're very receptive to feedback, so if have questions, please contact support and we'll get back to you ASAP.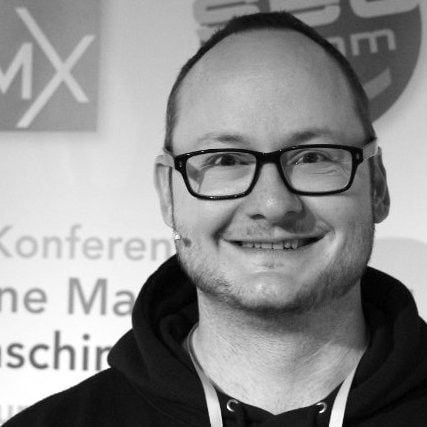 Joe, CEO and Co-Founder of Intellifluence, has over 25 years of experience in SEO, leading several successful marketing companies and providing expert consultation. He is the author of The Ultimate Guide to Using Influencer Marketing, which is available as an eBook or in print.