Last Updated on July 2, 2020
Education is essential for social media marketing and management. New trends constantly pop up, and marketing managers need to embrace these new ideas or get left behind. While it is possible to stay on top of the latest social news by following online publications, social media marketing conferences offer in-depth insight and a lot of information at once. Attendees can ask questions, see real-world examples, and find ways to apply their knowledge.
If you want to stay ahead of the rest, check out these seven conferences happening this year for digital marketing experts to attend.
Advanced Search Summit
On April 4-5, attendees in Napa can enjoy the Advanced Search Summit, which focuses on advanced SEO/SEM tactics. The conference creators highlight the networking opportunities as some of the top names converge on the area to share their insights on how you can beat the competition through SEO. There is good news if you can't make it to this summit in the spring or aren't able to travel across the country: An additional summit is coming to Washington, D.C. September 19-20, 2019 to attract East Coast minds.

SEOktoberfest
Held in Munich in September, SEOktoberfest is one of the more advanced conference options. While this conference certainly celebrates Munich's beer-focused Oktoberfest, the leaders make it clear that this is a dedicated conference with the top SEO minds, not an opportunity for your company to send you to Germany just to drink beer.
This conference is invitation-only, but prospective attendees can apply to be considered. Participants need to answer three questions about SEO and submit their applications anonymously to be selected. This allows the leaders to choose the brightest minds and best possible attendees. The attendance fee is 6,000 euros for newbies to attend.
Conferences are a great way to meet valuable connections, get new ideas to grow your business, and even connect with influencers in your niche. Sometimes you need to go offline so you can win online, and the lessons you learn at these social media marketing conferences will stick with you for years.
UnGagged
If you live in or are able to travel to London this April 1-3, consider attending UnGagged. This conference focuses on SEO and digital marketing over the course of two days, but then wraps with one-day intensive master classes on the third. You can choose the sessions that you find the most valuable to increase your digital marketing knowledge and grow your business. UnGagged calls itself an Unconference because it tries to offer more than a traditional conference and maximize its value to participants.
The Social Shake-Up Show
If you live in the South or want to try a new conference that is gaining traction in the industry, buy tickets to The Social Shake-Up Show in Atlanta. This conference will run from May 6-8 and includes speakers from IBM, Toms, Microsoft, and Cisco. This is your ideal conference if you're a mover and shaker who wants to overthrow the social media status quo and do something amazing that has never been seen before. You are guaranteed to be in a room with dozens of others with the same goal. Attendees can receive serious discounts for buying their tickets early, adding value to this event.
Social Media Marketing World
If you enjoy attending mega-conferences with dozens of difference seminars, lectures, and roundtables, then Social Media Marketing World is for you. This event will be held in San Diego on March 20-22 and boasts more than 7,000 attendees, marketers, and influencers. This conference is produced by Social Media Examiner, one of the top blogs on the web for social media insight.
This vast conference allows people to really focus on social media within their niche, as the majority of attendees come from companies with fewer than 100 employees. You don't have to be on the Fortune 500 list to get something out of it.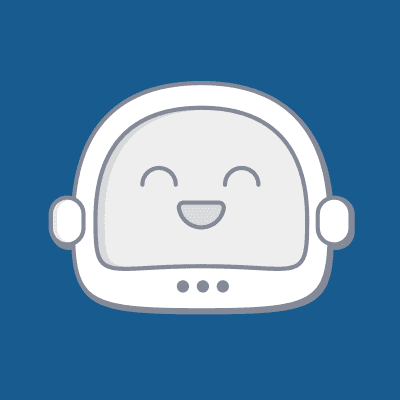 SallyBot is committed to helping users get the most out of Intellifluence. By helping brands create campaigns, providing unparalleled customer service and offering useful advice, nothing makes SallyBot happier than hearing she is liked… Really, really liked.