Last Updated on June 8, 2020
Instagram is a visual social platform, an environment where being seen matters. If you don't attract eyeballs, you can't forge the strategic brand partnerships required to be a true influencer. Use the following surefire strategies to increase Instagram visibility and make the most of this booming social platform.
Post Instagram Stories
Posting exclusively to your news feed is so last year. If you want to increase your Instagram visibility while engaging your followers, make sure you're also posting Instagram Stories. Posting an Instagram Story puts your user pic at the top of your followers' news feeds. Since the story content typically disappears after 24 hours, Instagram Stories have an immediate appeal. Followers feel compelled to look at them because they don't want to miss what you have to share. Post exciting Instagram Stories and you'll keep your followers coming back.
Since Instagram Stories consist of content of the moment, they're ideal for commenting on current issues and trending topics. Many Instagrammers use their news feeds for evergreen posts and their stories for posts that won't remain relevant.
Related: I don't have a lot of followers on social media. Can I still join?
You can make your Instagram Stories last longer with Highlights. Once you've created a story, tap the "New" plus sign and choose the cover image for your Highlight group. Add all your best Instagram Stories pertaining to a certain category to your Highlights so that your followers can see them at any time.
Create Video for IGTV
IGTV, short for Instagram Television, is another recent Instagram addition helping users get noticed. Since Instagram was designed for mobile use, the introduction of IGTV makes sense at a time when mobile video consumption grows by 100% every year. Creating IGTV videos is more than a great way to get seen by your followers. It should help you expand your reach, especially when you consider that 92% of mobile video users share the clips they love with others.
To establish your channel, simply download the IGTV app and connect it to your Instagram account. Tap your profile pic to create your channel and start uploading your pre-recorded videos. Consider your niche and create videos that reflect how you use Instagram. You might demonstrate your skin care regimen, explain how you cook favorite dishes, show behind-the-scenes footage from events, or create unboxing videos. The only limit is your imagination.
Use Hashtags for Visibility
Hashtags are the paths that lead people to your posts. They're great tools for increasing visibility on Instagram. Try using popular hashtags to capture a wider audience. Pinpointing popular hashtags isn't easy, but building posts around them is a great way to make sure your posts appear in searches.
Holidays are always popular topics for social media posts. Create your post and start typing in the holiday's name as a hashtag. You'll soon see a list of related hashtags and the number of people using them. You can use several variations to increase your reach, such as #MemorialDay, #MemorialDayWeekend, #MDW, and #MDW2019.
Participating in social trends such as the ALS Ice Bucket challenge and the Bottle Cap challenge is also a great way to increase your visibility. Make sure you use the popular hashtags for these movements for maximum eyeballs.
Related: What happens after I sign up?
Instagram's Explore page, which shows trending posts related to others you've liked, is another great source of inspiration. Access your Explore page by clicking the magnifying glass on your mobile app or the compass icon on the desktop site. Simply browse through the posts to see the hashtags they've used.
Don't disregard more niche hashtags. Since less noise exists around these hashtags, using them will help people searching for specific topics find you. Try a mixture of common and niche hashtags for the best results. Aim for 11 hashtags: Research suggests that Instagram users engage with posts containing this amount of hashtags the most.
Get on Other Instagram Feeds
While focusing on your own Instagram feed matters, it shouldn't be your only concern. Getting featured on other Instagram feeds puts you in front of brand-new audiences, and it's a great way to increase your visibility.
Never miss an opportunity to mention other brands and Instagram users. Tag your locations and mention products you're using and people in your photos. You may find the people and companies you mention will share your posts. Of course, you should also mention the original creators of any content you're reposting or sharing for someone else.
Instagram also has several popular accounts that aggregate the best user content in their niches. Using their hashtags puts your posts forward for consideration. If you're a fashionable caffeine lover, try #coffeenclothes. Spot an interesting floor? Post a photo with your feet using the hashtag #Ihavethisthingwithfloors.
Don't resort to buying new followers; instead, take surefire steps to make yourself more visible to genuine fans who appreciate your content. With these proven strategies in place, you can increase visibility on Instagram and boost your chances of forging strong partnerships with the brands you love.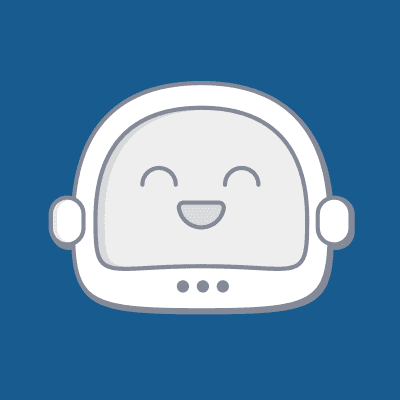 SallyBot is committed to helping users get the most out of Intellifluence. By helping brands create campaigns, providing unparalleled customer service and offering useful advice, nothing makes SallyBot happier than hearing she is liked… Really, really liked.