Combined audience of all Intellifluence Shoes Influencers (and growing on a daily basis)
Let Influencers Elevate Your Footwear Brand
Whether you own a brick and mortar shoe store or your footwear brand resides exclusively online, Intellifluence is an influencer marketing platform that you can actually afford. Our network of trusted shoe influencers are committed to helping you promote your latest styles. Creating a campaign only takes a few minutes and you will quickly be in touch with reputable influencers who love shoes as much as your customers. While there are quite a few options when it comes to shoe marketing services, ours is simple, yet powerful. You'll be able to manage your marketing campaigns with ease and discover shoes influencers from all over the globe! No matter where you are, we've got you covered.
*Audience reach totals subject to change. Industry stats provided by Mavrck, Statista and Veloce.
Travel Influencers For (Almost) Everywhere In The World
Our Influencer network is comprised of reputable peer-level travelers spanning the globe. No matter where (or what) you are looking to promote, chances are we've got you covered. From luxury travel Influencers to the rugged, adventurous type – you don't have to look any further to find the best way to connect with social travel Influeners.
*Audience reach totals subject to change. Industry stats provided by TrekkSoft.
How Can You Use Intellifluence As A Footwear Brand?
Learn how easy it is to run your influencer marketing campaign from start to finish
Join our network of brands that use Intellifluence to find the best shoes & footwear Influencers…
amount footwear market is expected to grow annually
of women turn to social media for advice on what to buy
Footwear Influencer Spotlight
Team up with the best
Our Influencers will work hard to help you sell more footwear. Check out our top Influencers who are waiting to hear from you!
Our Simple Process In Three Steps: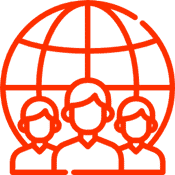 Find the best Influencers
Create a campaign and use our Discover tool to browse shoe influencers all over the globe!

Collaborate with influencers who love footwear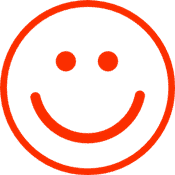 Get reviewed, build awareness and increase your sales!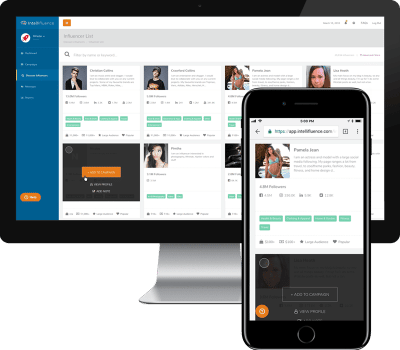 Get Started Today
We are an influencer marketing service that is committed to making it easy for shoe brands and influencers to collaborate in order to reach their goals. Our influencer marketing plans are competitively priced so you can maximize your ROI and grow your sales quickly and with little effort. Are you interested in learning a little more about what we offer before you join? Our friendly support staff is ready to help you choose the plan that will work best for your particular situation. Simply schedule a free, customized demo. There's no obligation at all, but we're pretty sure you'll love what we have to offer!
Are You An Influencer That Is All About Shoes?
Are you a blogger or social media rock star that can't have enough pairs of shoes? If so, we invite you to join Intellifluence for free today so you can get free shoes or cash compensation in exchange for your honest reviews! Join our growing network and begin working with top footwear brands today! Getting rewarded just for doing what you love to do? It's not a dream, it's Intellifluence.
Manage multiple Influencers? Join as a Talent Manager here